Discussion Starter
•
#1
•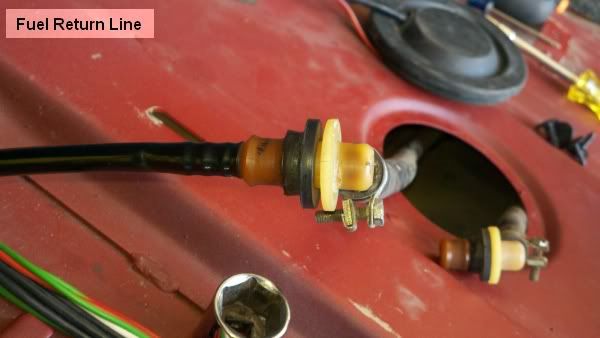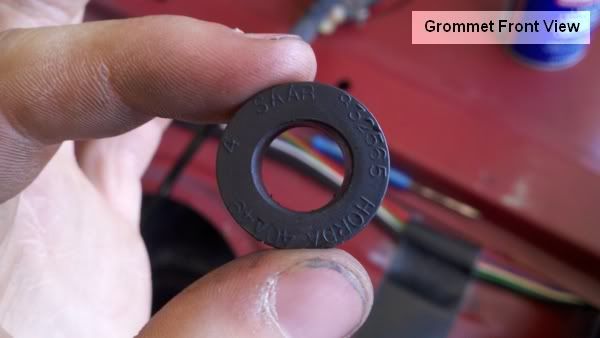 So, as my quest to tear apart my Saab's fuel leak continues, I realize what may also be contributing to my car's fuel smell. There are two lines going over the fuel tank, but under the trunk floor, so they aren't easily accessible. One of these is the fuel return line, the other is the breather hose (or overfill hose, idk). The return line's hole is the one closest to the fuel pump opening, while the breather hose's hole is closer to the fuel level sender (the hole itself is on an angle).
The grommets for these holes are identical. But he problem is, the bottom half of them appears to have completely worn off. As I was doing fuel pump work, I noticed that the fuel return line's connection was totally popped out of its hole, allowing vapors to escape. Turns out the bottom half of the grommet was totally disintegrated. Unable to access it easily, I lowered the fuel tank and was able to pull the return line out through the fuel level sender access hole. As I was fiddling around, I saw that the breather line was out of its hole, revealing that the lower half of its grommet was also totally disintegrated.
The big question is, where can I get these grommets? I went to EVERY auto parts store in town and found nothing (at least nothing in front of the desk...who knows if they have them in the back). I figure I may just superglue or bond what's left of the grommets to the top of the tank and just pop their connectors back in.
As you can see, the part number on the grommet is 832565, but good luck doing a Google search of that. :roll:
Any advice?