04 9-3 Aero, 08 9-3 Aero, 09 2.0T XWD
Discussion Starter
•
#1
•
Hey folks,
I have anti pinch equipped in my 08 but the driver's door never rolls up automatically, only down. When I do anything with the Tech2, I get a reminder that the Driver's door hasn't been reset but no amount of calibration or fiddling with it gets it going.
I have a spare driver's side anti pinch motor so I decided to see if I could swap the motor but it doesn't mount in the same way. I can't find a part number on the existing motor and I have only ever found the motor on my driver's door on ebay and the listing does not have a part number so I am thinking, perhaps the previous owner replaced the regulator and motor for whatever reason, and used a regulator and motor with out anti-pinch?
I am looking to replace it with this ultimately and perhaps use my spare motor: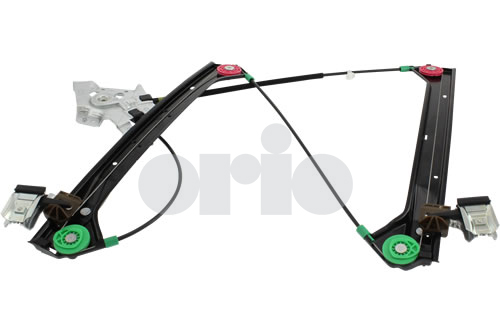 12793728 by SAAB | Window Regulator | Fits Saab 9-3 | eSaabParts: Saab Parts, Done Right.
www.esaabparts.com
Here's a photo of the motor in that is currently in the door.