Discussion Starter
·
#1
·
Hi everyone. I just can't keep my hands off of any car I get.
1. Want to lower car, not really much for performance, so no coilovers on this car.
2. Want 18" 10-15 spoke wheels since I wont be upgrading brakes
So my questions are, which suspension mods do you all suggest so it is lowered, yet still able to achieve STOCK ALIGNMENT SETTINGS. This is a must for this car. Can the car be lowered and still align properly? My Audi could not replace/adjust a setting on the front which caused cupping of the front tires quickly. Also suggest camber shims if needed.
Next, does Saab make any 18" variants of the stock wheels, or any other high spoke count wheels that will fit flush? I hear 18x8 +35 is a fairly good fit... I am used to rubbing in my other cars, but I would like to keep this car fairly comfortable for ride...my wife doesn't like when my tires rub, lol, she screams every time. Also for the wheels, I am looking for a used set, $300-350 would be my ideal number to spend, $400-450 with good tires.
I've put together a few quick photochops to show what I am looking for. (in addition to my Aero front lip spoiler that I ordered last week.)
Stock: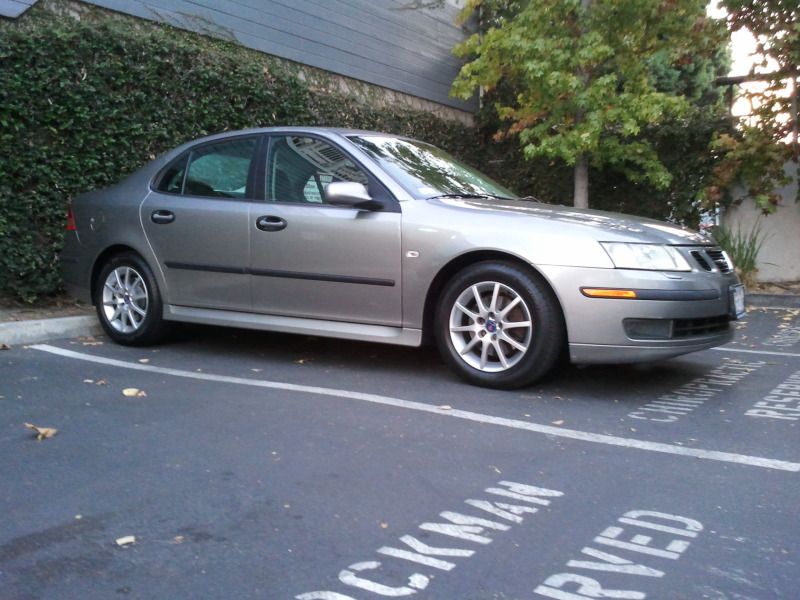 Lowered, wheels expanded to 18":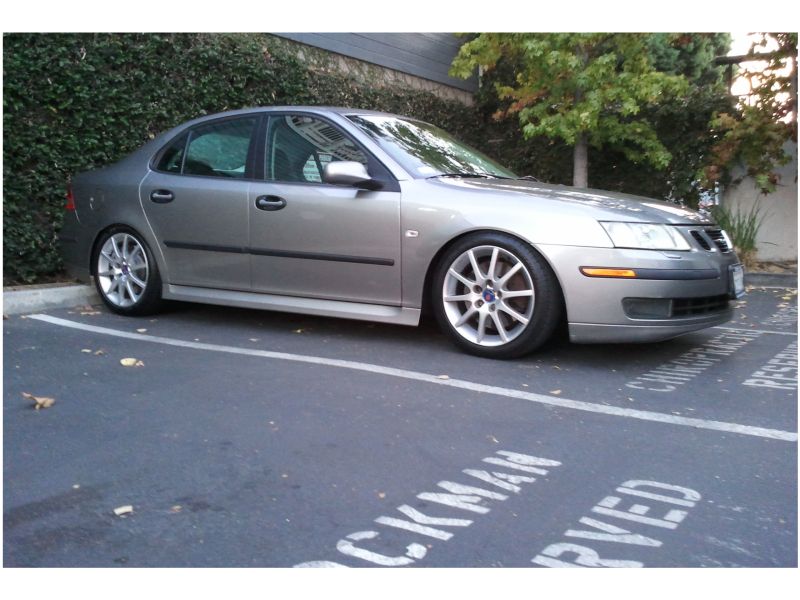 Made door handles Black, tinted fogs yellow, and tinted side turn signal, also painted the wheels a gunmetal/gray....didnt work well on this because I accidentally saved the file at the wrong time: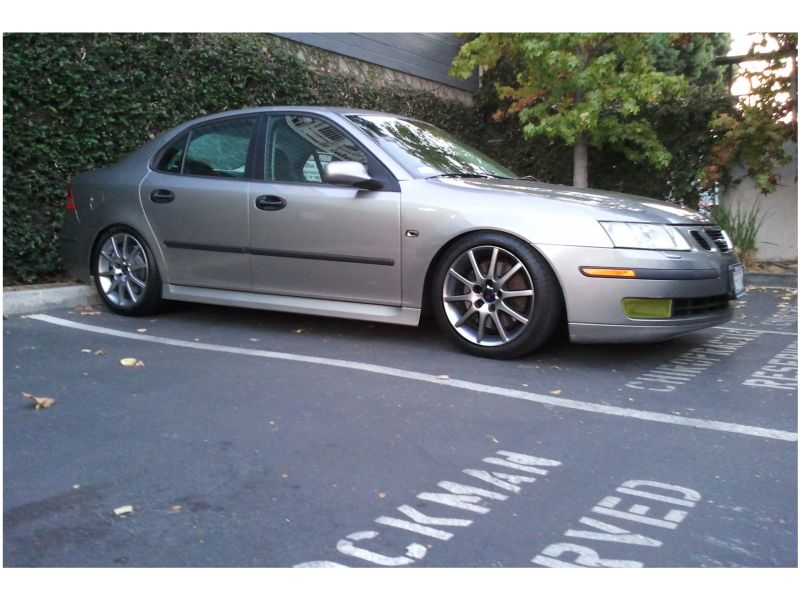 So please share your suggestions for suspension and wheel mods. I also like these 15 spoke wheels by Enkei, just too pricey: