Hey to everybody,
As you remember me I just bought the
SAAB 900
.
I was just driving with my friend for about
100 kilometers
and we wer driving quite
aggresively.
. Suddenly the
CHECK ENGINE
and the
OIL
Sign came on.
The motor started to make this strange clicking and shaking noise and there was some oil comming out of the Engine. We drove back home carefully.
WHAT shoud i do? It is very
urgent
!
Here is the picure: I think it was leaking from here.. just a little bit.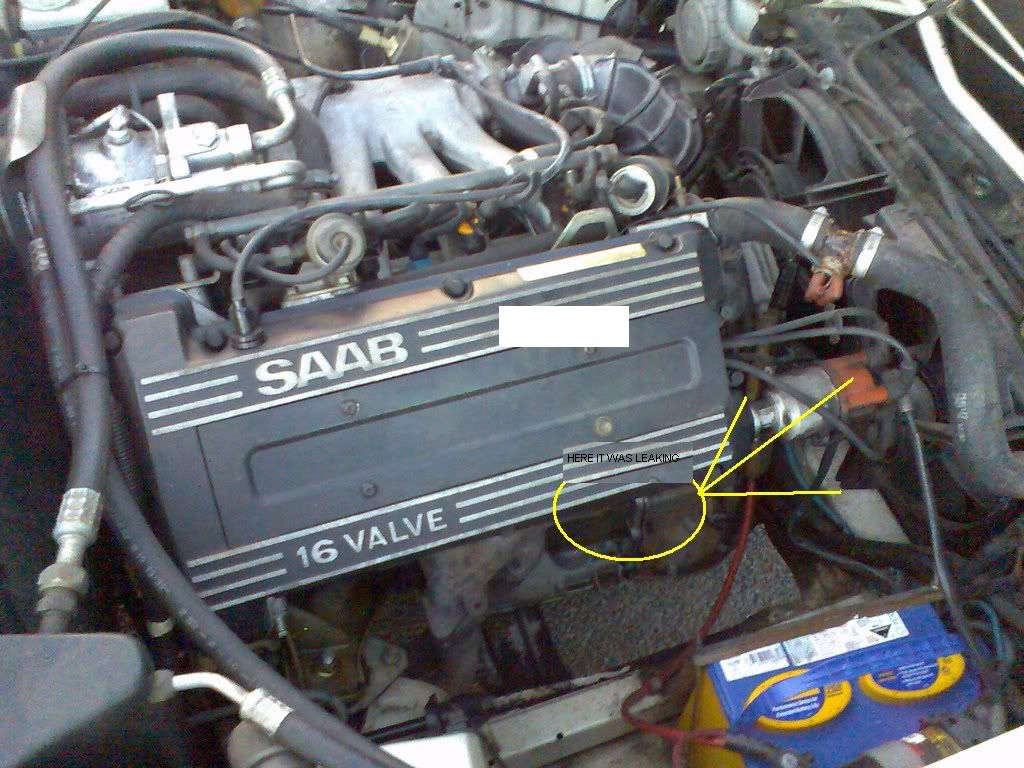 Thanks a lot!
Mati - RtR