Discussion Starter
•
#1
•
SO as a test today, I did a little megasquirt install. This is a very basic install, just fuel control no ignition control, no wideband. Ignition and wideband are pre-wired into the correct terminals on the DB37 and tagged for later use. This install was done with minimal work, I was done and driving around in about 15 minutes. For this basic install, the only components that need to be swapped / added are an intake air temp (only ground + 1 wire which is clearly labeled on Paul H's harness) and the Throttle body (which is a direct plug in to the original harness, no modifications needed). I also needed to add a map sensor vacuum hose which is plugged into the MS ECU itself. Best to use a dedicated line directly off of the intake manifold. This is the first install that I know of on a 900-S, I was a bit worried that the EZK ignition was going to have a **** fit, however it did not seem to have a problem with MS handling the fuel aside from a flshing CEL. a good fix there would be to pop the bulb out :lol: no 900-turbos will have this sort of issue, since the ignition system is totally autonomous of the fuel ECU.
SO here are the pictures! --
A good manifold fitting to use for the dedicated MAP sensor line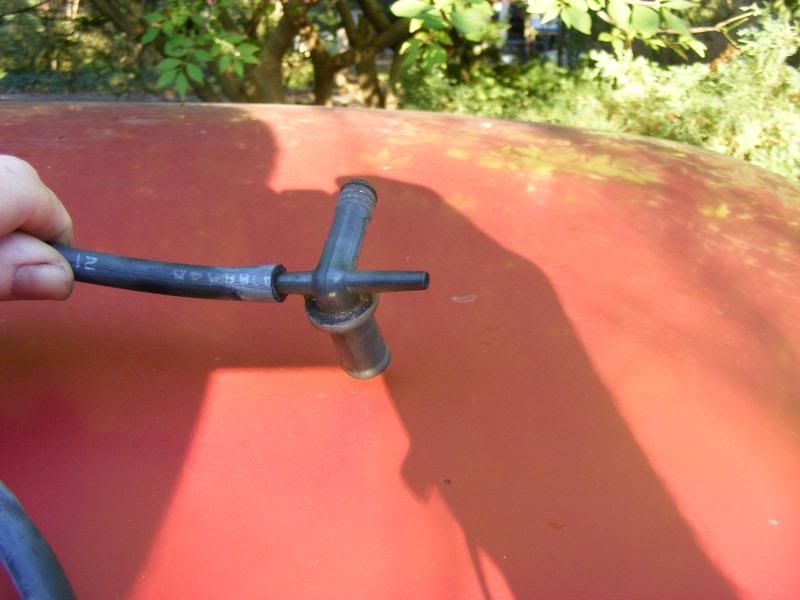 I installed it here. Some cars will have this exact same fitting, some have a 2 way.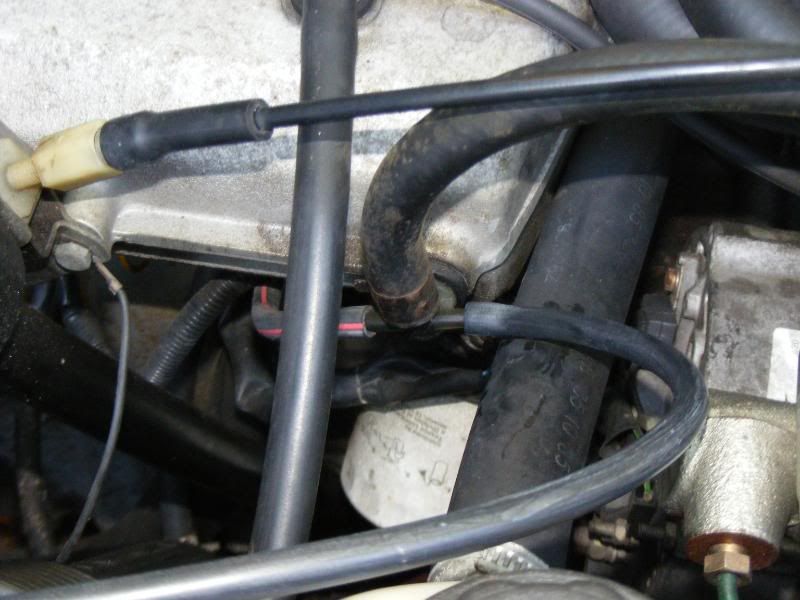 You can run the new map line inside the car here--
Simply Un-plug or remove the AMM and replace this with a hollow unit, it's not needed-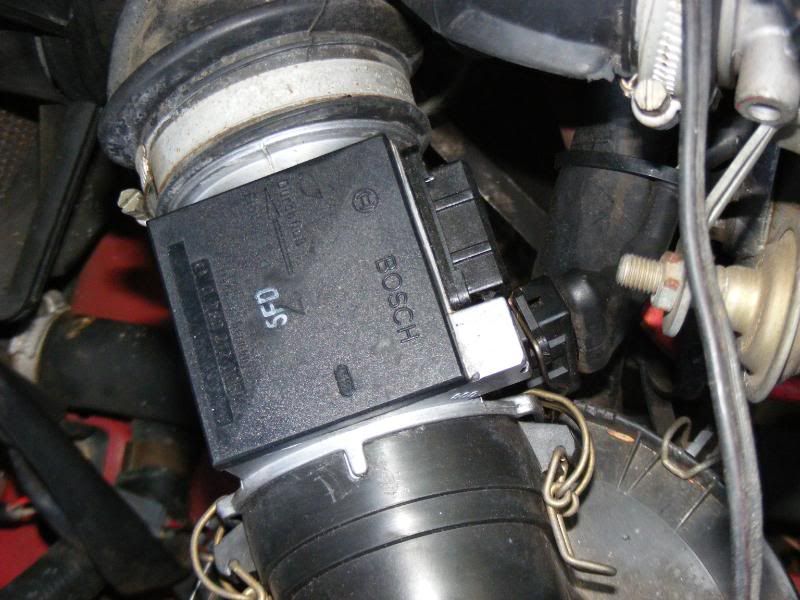 This line should be un hooked and plugged. It's the one that runs to the charcoal canister. MS will not control the solenoid that runs it so it will create a slight vacuum leak and wacky idle if this is not done.