Discussion Starter
·
#1
·
2-1/2 weeks later, the last last thing to do is try and get the hood to line up and close. It was off by about 10mm on the driver side which was pushing it into the door, so obviously it couldn't close all the way.
After trying to adjust the hood every which way...after being distracted by the lack of 5th gear and zippo boost issues, I decided I had enough. Time to pull out the ******* repair manual! To get it closer to fitting I just decided to pull the radiator support on the left hand side forward by about the same distance the hood was off...of course that meant loosening the support bolts upper and lower and the bumper bolts as well. That little ratcheting tie down strap worked perfectly with the telephone pole
.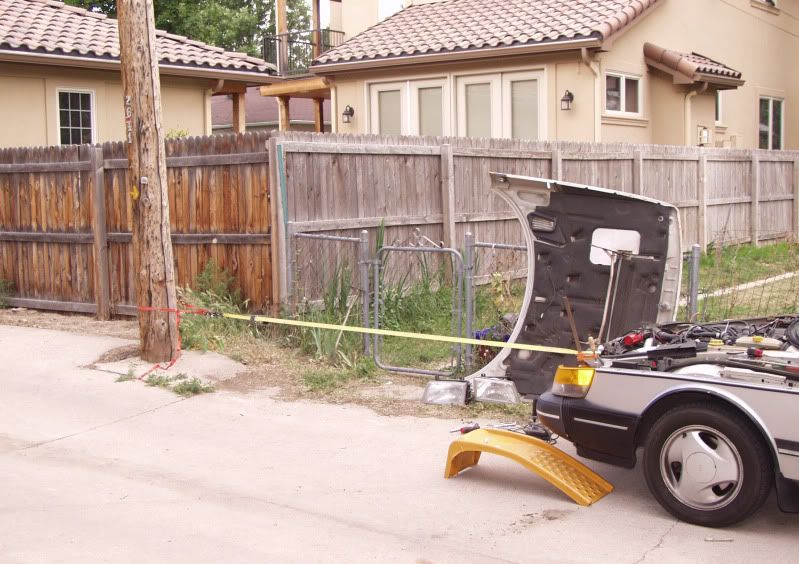 .
Then I drilled new holes for the 2 10mm bolts and 1 12mm bolt that holds the support at the corner. Hard to tell from this pic but the two corners (left and right) are pretty close to even. All I can think is that somewhere either the boneyard support was off a smidge or the inner fender was compromised more than it appeared.
.