Discussion Starter
·
#1
·
SAAB 99 Restoration Project in Thailand
Hi SAAB Friends,
I'm a proud owner of SAAB in Thailand. Currently, I have 2 SAABs. The first one is 9-5 2.3 with TD04HL-15T which is running fast and fun with an E85 tuning by Mackanized. The other car is SAAB 9000 2.3T which is also running fast and fun with E85 by a local tuner here!
During a last few days, I had come across this beauty in a car junk yard ... the 99!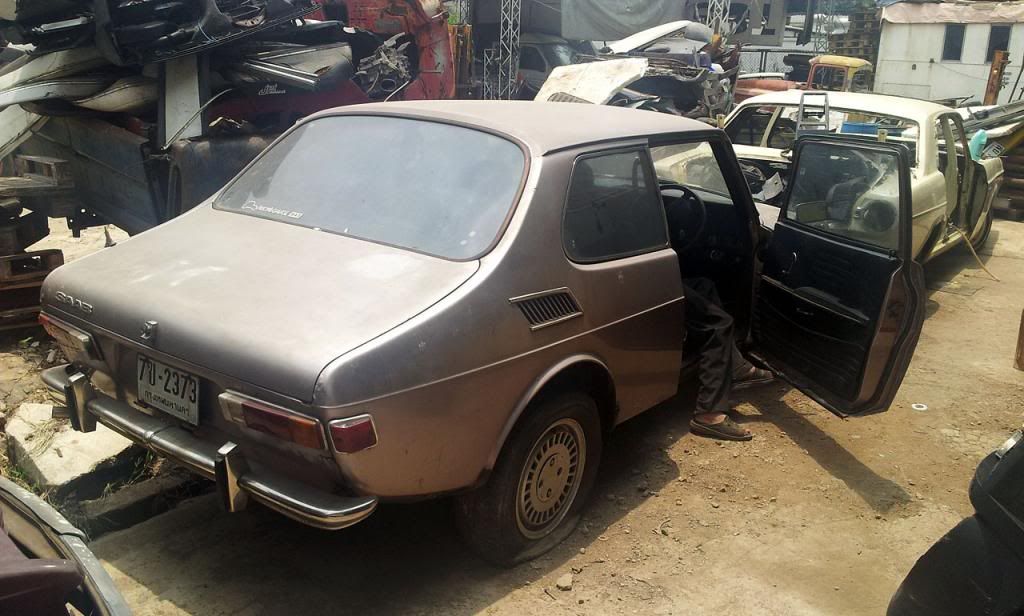 My friend encourages me to bring her back to life ... which is coincide with my though. However, she is in a vulnerable status. The engine is dead for at least 10 years during her standing to get a direct sunlight and rain ... rust is everywhere.
I am not have much concern on a body restoration as Thai garage can handle that quite well but a trim is my big problem.
Where can I source those head lights/back lights/corner lights etc.