Discussion Starter
•
#1
•
Just received a new, decent but not too fancy
CD/FM player
from Crutchfield. I'm not an audiophile, just want to have decent tunes from mostly my own burned CD(s). I know very little about car stereos, so...
couple questions:
Are the c900 front (dash/grill) speakers the same across years? Mine ('86) are Clarion (on right in photo), the other I picked out of yard some time ago and don't recall what yr. They look similar, but (???)...
The labelling is different... mine had paper (long gone), the other stamped info (you can see part # on later). Are these the same? Other than worn or broken, is one as good as the other?
Also some time ago, I pilfered a pair of these from a 9000 (again, before I started recordingl yr. of donor cars):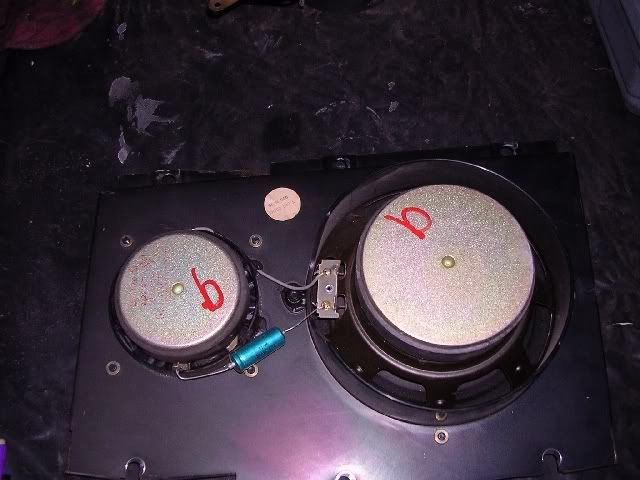 I got 'em 'cause they had "more stuff": eg. base & woofer (... I think. like I said, I don't know much about these) and they were cheap @ UPULL yard here ($2.50). I'm wondering if...
these are appreciably better than rear shelf speakers in c900?
will a standard CD player power these w/out some kind of pre-amp or (???)?
And lastly, anyone know if other cars (say '86 on up) have much better speakers (if front, that will fit in c900 dash) I may be able to pilfer? I'm fashioning a new rear shelf & can mount most anything on it.
Thanks.