ALL SOLD
For sale are the engine cover, the turbo delivery pipe, the GS S p ee d parts open intake with blue JR filter, the JR filter service kit consisting of the cleaner and the blue oil for the filter element, the stock strut tower brace, and the valve cover. The painted parts were painted with POR-15 ColorChrome paint, a brutally expensive, no longer available, two-part di-isocyanate based and remarkably durable and high temperature resistant paint. I would like to sell all of this as a set since they all match, but will entertain all offers for all of it, or parts of it.
Asking $250.00 for the entire set, plus shipping from Columbus, OH.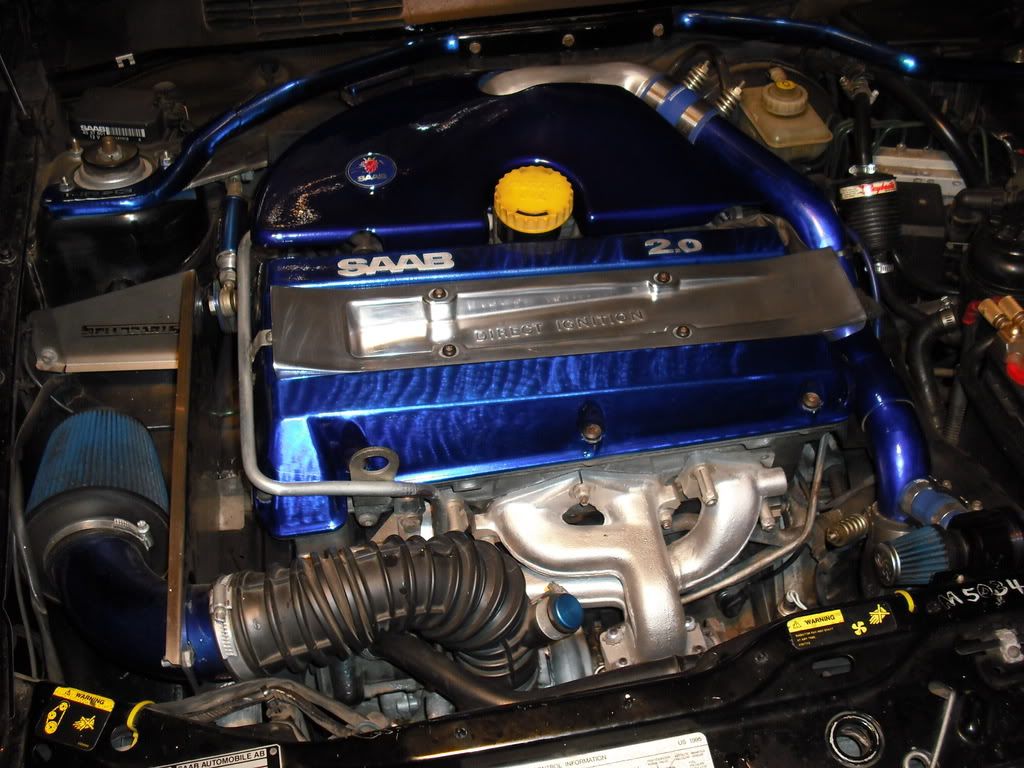 A new engine cover from
Saabite
costs $38.78. A new valve cover is $214.76 from
Saabsite
. A new turbo delivery pipe is $345.96 on
Saabsite
. The S p ee d Pa rt s open air intake, no longer offered by GS, was around $75.00 new. The Hyperboost blow-off valve with GS blow-off kit shown in these pictures is listed in a separate thread and is not part of this offer.