These clamps have been SOLD
For sale are two steering rack clamps, one with brace. They are for the Saginaw "waffle" rack and not the newer ZF rack. The Saginaw looks like this:

The ZF rack looks like this:
Note that the outer diameter of the left hand sides of the two racks is different, with the diameter of the Saginaw rack being greater than that of the ZF rack.
Pictured below are the GenuineSaab rack clamp with brace and the Abbott Racing clamp from the Viggen Rescue Kit. I got the Abbott Racing clamp from ScanWest and due to a mix-up that was never rectified, it came with the brace for a right-hand drive car. I returned the brace, but never got the correct one. Accordingly, I ran the Abbott clamp with a brace for several years and then broke down and bought the GS one to get the brace.
I would like to sell all of it for $125.00, plus shipping. The brace will work with either clamp.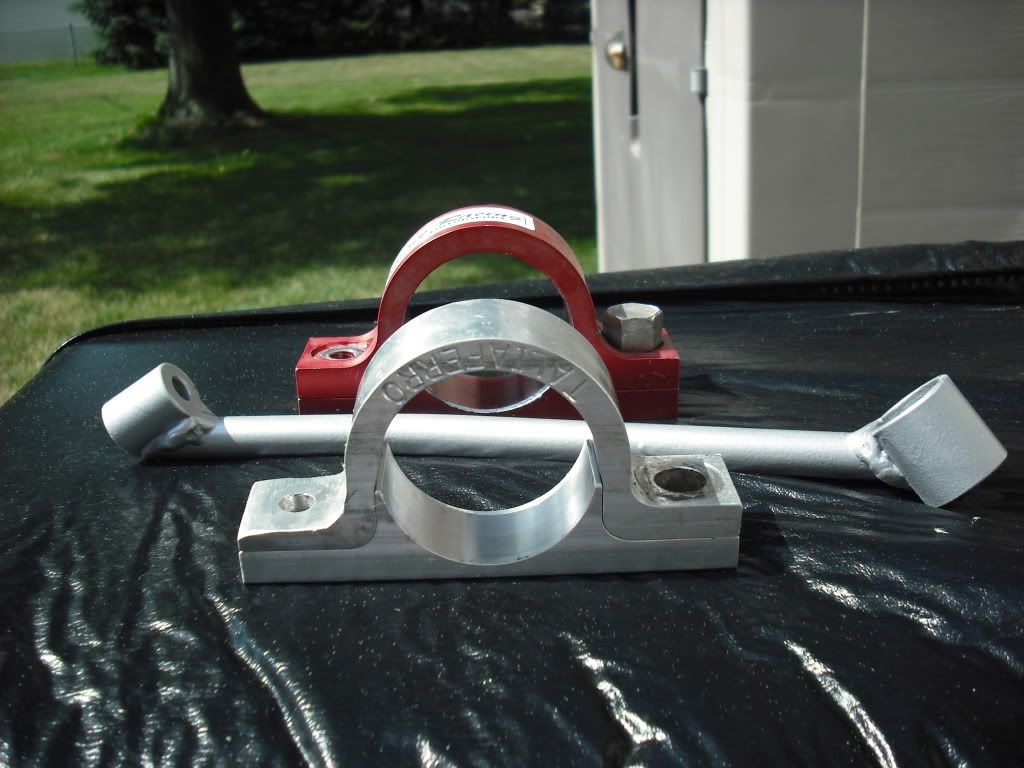 Please take note that both clamps were slightly modified. The bottom curved edge of the Abbott clamp was chamfered to fit the edge of the ridge on the Saginaw rack for better seating. The GS clamp was milled down some for the bottom bolt to get more turns on the mounting hardware. These modifications did not negatively impact the function of the clamps.