Name: Nick
Location - additional details: Baltimore/Washington Metro
Means of contact: PM
Sold my 04 9-3 Aero this is what I have left.
Each Item priced separately (unless otherwise specified) WITHOUT SHIPPING. Happy to bundle.
- Price: $95
- Description: 2003+ SS Saab branded Thule C-Track roof rack w/ end locks. Part #12797739. There are some scrapes on the towers and on the front passenger side there are some screw indents inside the C-Track where an attachment's screws were too long (bottom left picture). Rubber is in good shape. Comes with 4 keys (all locks use same key), original hex wrench, and 4 shiny "security" screws with good threads but only 3 have washers (see pic).
I may have a couple extra rusty screws that have good threads and a good head, if i do they will be included as well.
- Price: $10
- Description: Driver Door Lock Switch. Part number 12786136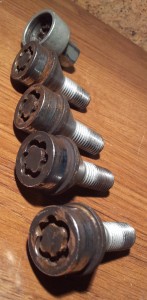 - Price: $65
- Description: Locking Wheel Bolts With Key But No Code. No thread damage on screws and the key is still a tight fit. Surface rust, but if you so choose I will spruce them up before shipping.
- Price: $2 (for Pair)
- Description: Scan-Tech 19mm Rubber Rear Swaybar Bushings. Still in package. part number for Saab 24457843.
SOLD - Description: Genuine Saab Shifter Mount Kit
- Price: $25
- Description: Genuine Saab Shift Cable Reinforcement Kit. Part # 500434. Fits 03-04 6 Speed and 03-05 5 Speed Part # 500434
SEE
http://www.genuinesaab.com/catalog/product_info.php?cPath=44_46&products_id=850
- Price: $30 ($10 Each)
- Description: 3 Liters GM OEM Manual Transmission Fluid. Part # 93165290. For a 6 speed this is overkill unless you want to do a full flush (that was my plan). Buy all three and I'll throw in the drain plug in the picture (torx bit).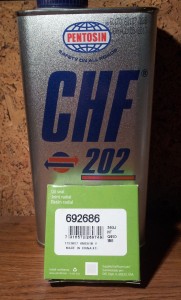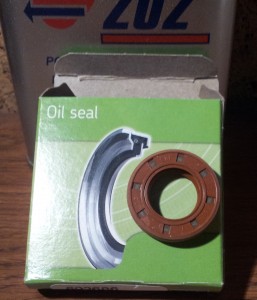 - Price: $20
- Description: Power Steering Pump Oil Seal Viton - aka. THE GOOD ONE. This is the power sterling pump oil seal that is the rave in this thread:
http://www.saabcentral.com/forums/showthread.php?t=184623
It was on backorder and arrived 3 months after I replaced mine with the cheaper option. (see pics)
- Price: $10
- Description: 1 liter Pentosin CHF202 Power steering fluid. (in pic w/seal)
- Price: $5 (for all)
- Description: Flange Screws (4) these are the door lock screws part # 9215-2244 (top)
- Price: $5 (for all)
- Description: Screw Hex Strut Mount (4) these are the screws that go on top of the strut tower under the hood. Part # 2443-6242 (bottom left)
- Price: $1.50
- Description: Lower Front Strut Bolt (1) It is a new stretch bolt (Don't Reuse These Bolts) Part # 9215-2298 (bottom right)