Welcome mate. As you can see, this board is invaluable as a mine of knowledge regarding these beautiful (and sometimes scary) Griffin beasts.
Not the only beasts you need to worry about: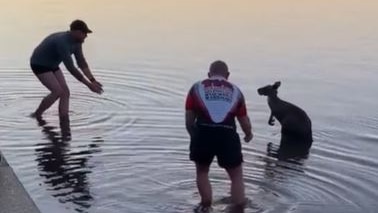 Two Canberra men took an early morning dip in Lake Burley Griffin, to help a "shivering" kangaroo back onto dry land.
www.abc.net.au