Discussion Starter
•
#1
•
Having just been gifted a digital camera, and having just replace my inner CV boot and steering rack boot, I thought I might take a picture or two and document the process a bit.
First off you will need to break the lug nuts free. Don't remove them, just break them free. Now you will jack the car up and position your jack stand in a suitable secure location. Go ahead and remove the lug nuts now and remove the wheel. This is what you will see at this point, the red circles indicate our problem areas.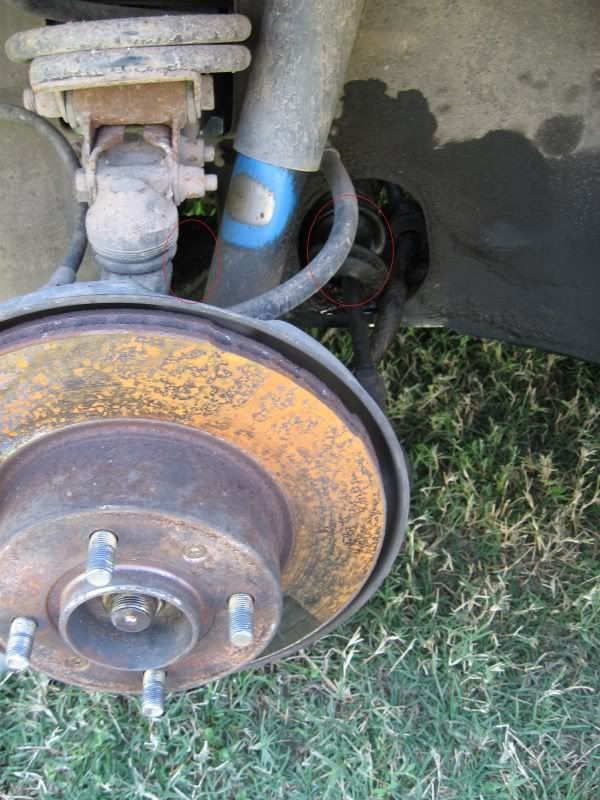 Next we need to support the upper A-frame to take the downward force from the spring pressure off the spindle assembly that we are going to be removing next. Saab had a special tool for this, if you have this special tool, then you are special. If you are not special, then like me you will have to use an alternate tool. My "Tool" is a pair of large machine nuts, bought at the hardware store for something like $0.40-$0.50 cents a peice. To insert these in place you will need to place the jack under the A-frame, on the ball joint would work, and jack up the A-frames until you have enough room to insert your tool like such. See picture below.
Viewed from a little further back.
Once these are positioned slowly lower the jack and let the A-frame lower down onto the "tool".
Now its time to get busy. First to come off is the caliper. Remove E-brake cable if you have one. Remove the two bolts highlighted below.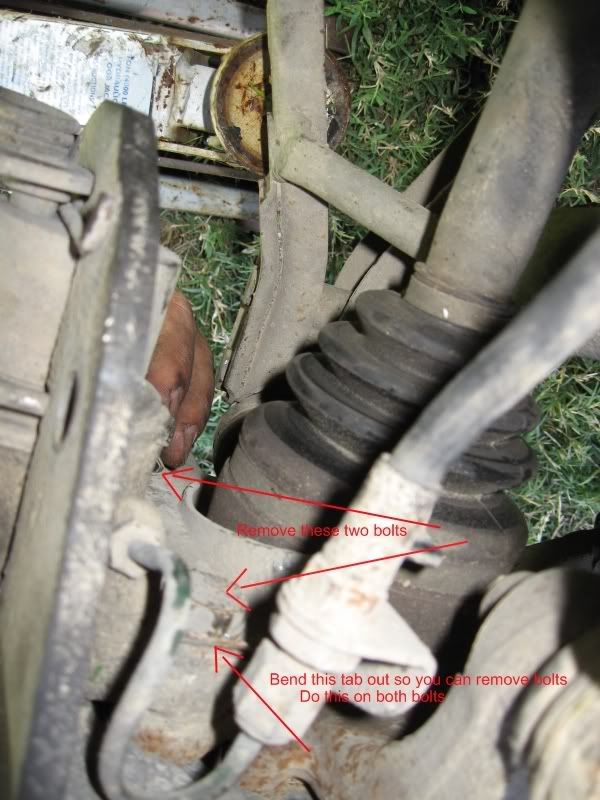 If you have the old style brakes like mine, there are two notches in the brake disc, line one of these up with the caliper then slide the caliper off.
Now its time for the fun part. Removing the tie rod end, and the upper and lower ball joint bolts.
To remove the tie rod end, remove the nut, then use a pry bar to apply upward pressure and strike where it shows in the picture below, do not strike the tie rod end itself.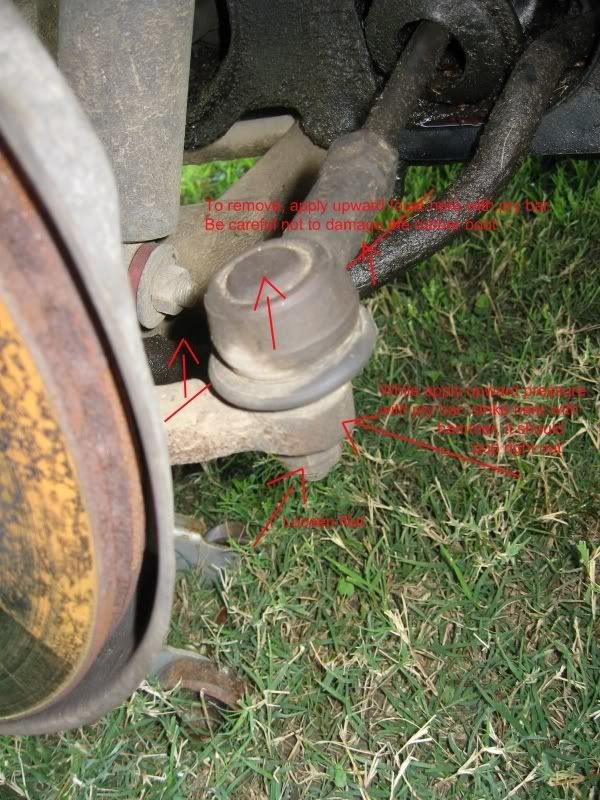 Thats done, if you look closely you can see where I hit it with the hammer, it came free on the first strike.