Discussion Starter
•
#1
•
Hey fellow Saab folks.
Just wanted to give some quick information about how I relocated my front license plate on the cheap, in case anyone else is thinking of doing the same.
I live in Oregon, so I can't remove my front plate completely unless I want to get harassed by the police. I don't need any excuses to get pulled over these days.
My FMIC should be delivered this Thursday so I'm going to install it this weekend. I wanted to move my front plate out of the way to get better flow to the FMIC. I also kind of want to cut the opening in the bumper and make it a little larger if I can without hacking it up too bad.
So here's what I did. The plate was originally in the middle, I'm guessing stock location. When I pulled the plate bracket off I noticed that they drilled straight into the bumper cover. So there were four holes.
Luckily, I live close by an ACE hardware so I went down and picked up some black plugs to stick in the holes. While I was there, I picked up a few rubber grommets as well to mount the plate in the new location.
Here's how it came out. The final product: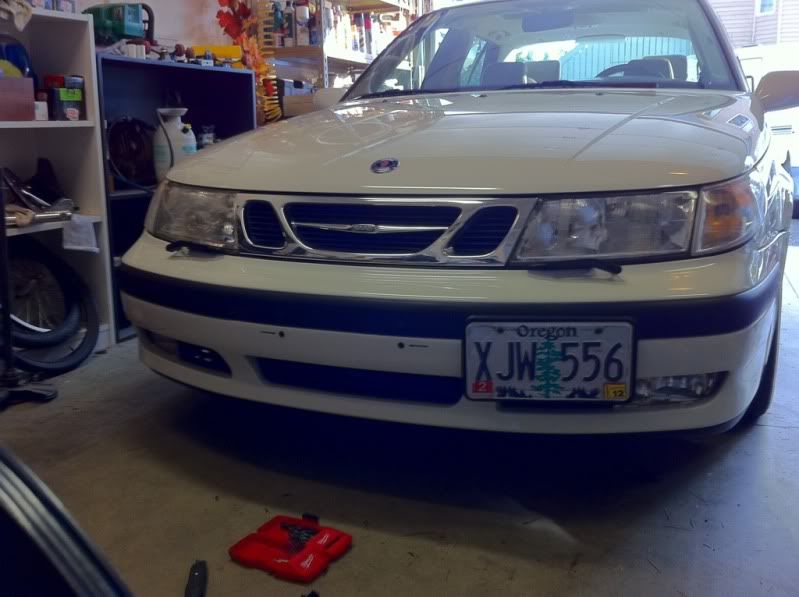 The plugs I used to cover the holes from the original location: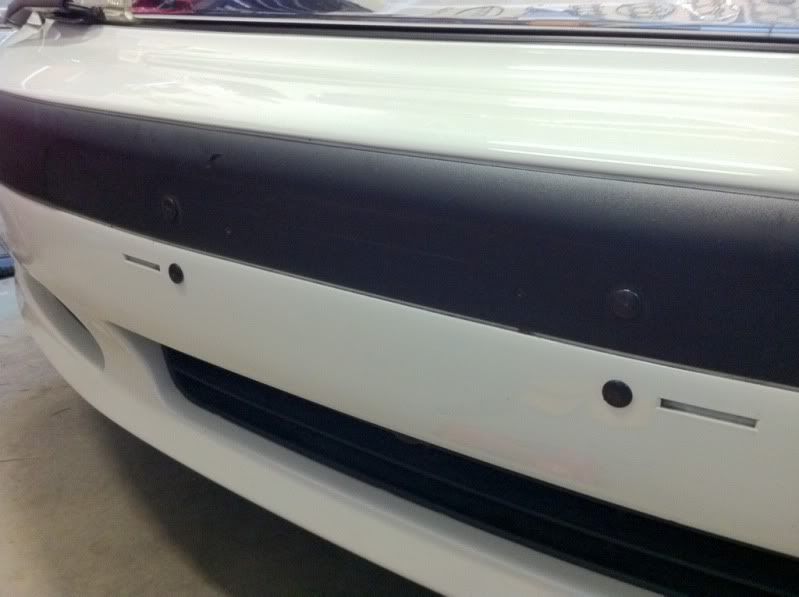 Here's how I mounted the plate. This is a shot from the top. You can see that I used rubber grommets between the plate holder and the bumper itself. I used the spacers because the bumper is curved in that location.
It was super easy, I think it looks fine, and it won't be blocking the FMIC I'll be installing next weekend. And best of all, it cost me less than $5.
Cheers!