Discussion Starter
•
#1
•
So I finally picked up a set of RK2s to put on my black 9-5.
They started out rough and I've sanded, blasted, and cleaned for hours. They are ready for paint and I am looking for opinions, just a constructive discussion.
Before anyone says to polish the lips understand, I can't, the rash was so deep on two of the wheels it could not be sanded out and needed to be filled thus polish will not be happening.
I am considering:
a.) all hyper silver lips/barrels and centers (kinda plain though)
b.) hyper silver lips/barrels and gold centers
c.) hyper silver lips/barrels and gunmetal centers (I'm afraid they might look small though)
I'll include some pictures below, but I'm looking for advice or thoughts and preferably shots of how your RK2s look on your car.
Here is what they looked like when I first got them.
Only one bolt broke, came out without further issue then:
Here they are after a good washing: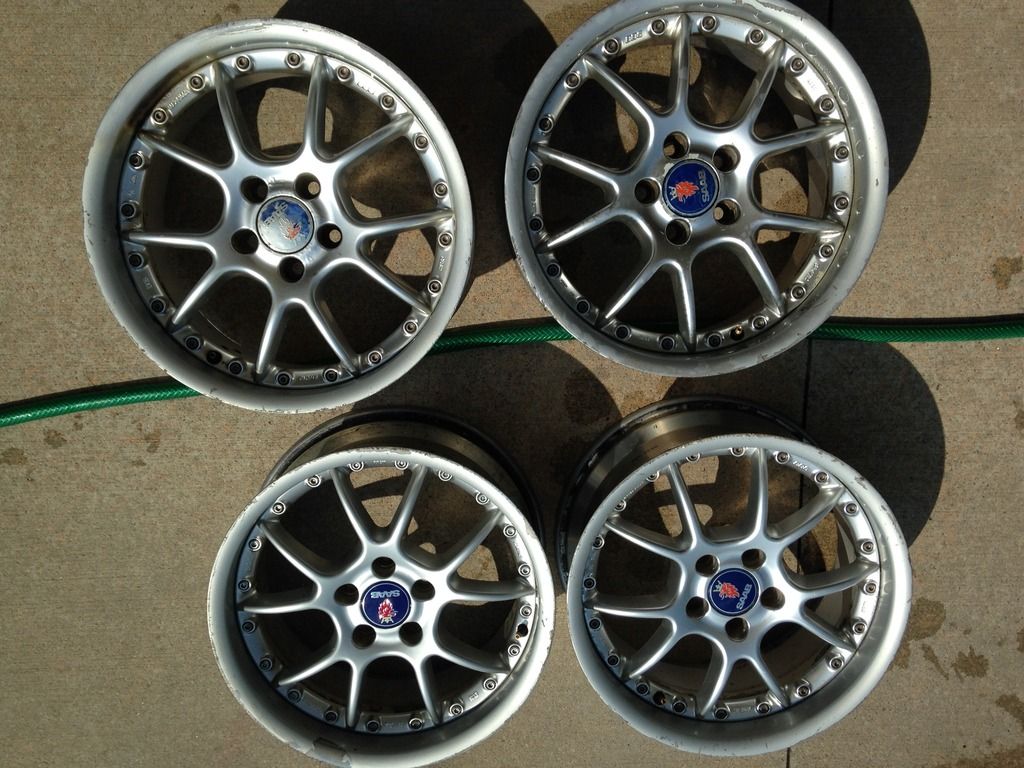 Here is the look I am thinking about going for: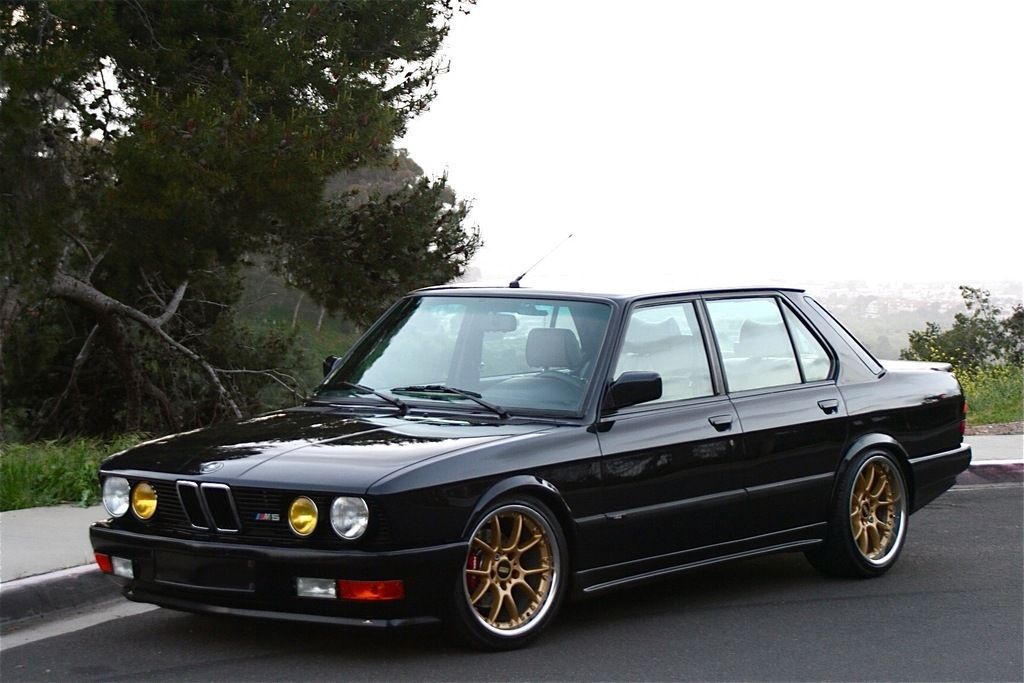 Here is my car which they will be going on: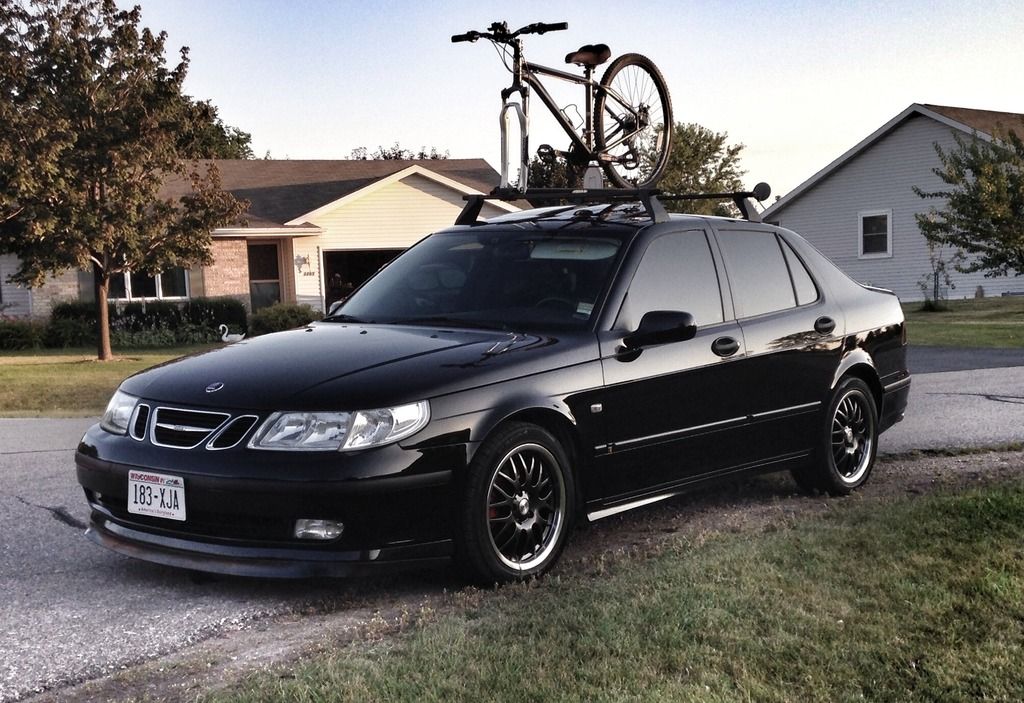 What are your thoughts? What have you done? Anyone else NOT polish the lips?