For my 1990 9000 carlsson, The Ac evap has been out of the car for 7 yrs and it's time to sort that out and get the climate stuff functioning. I've got a new aftermarket (OEM new unobtainable) correct part number AC evap unit and I'm having trouble getting the two parts of the plastic housing to fit together properly on the end where the pipes come up through the lid.
I've double-checked and the evap unit is slotted into place correctly. Sadly my flickr acct got deleted (NFI why) so I can't link up any pics but the only possibility I can come up with is that the piping matrix at the fitting end is a bit different in how all the tubes are joined and may be pressing on the top bit of the housing when it's pushed down.
I'll be a bit more 'pushy' and see if it will go, but I'm mindful that the OEM original one (very dead) had the pipework done somewhat differently.
The Evap unit is Saab 96 24 925. There's one currently on Ebay that looks identical to the new oldstock aftermarket one I'm fitting up now: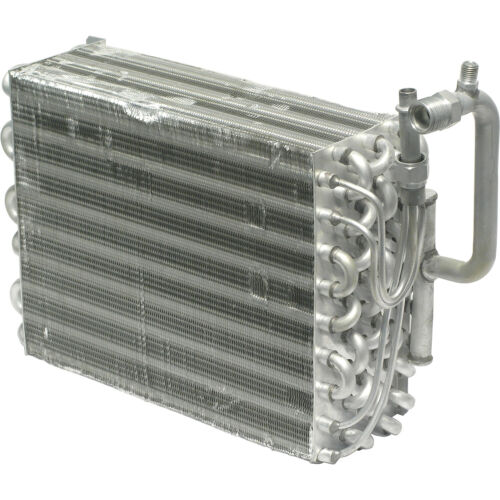 Find many great new & used options and get the best deals for Saab 9000 1986 1987 1988 1989 1990 1991 NEW AC Evaporator Core EV 5909ATC at the best online prices at eBay! Free shipping for many products!
I've found that I need to actually modify (slightly) the opening in the top cover of the evap housing and bend slightly the 'flange' on the end of the evap unit that fits into the slots in the housing. Simple job with some pliers (for the metal flange) and files (for the plastic of the top cover) and all is going together well.