Discussion Starter
•
#1
•
I just changed the oil pressure sensor / switch located on the back side of my block. (2.3T B235R, 4 cylinder). It is quite common that this sensor leaks and it's a cheap part ($20). Mine started leaking at 134K miles. At first I thought my A/C compressor was leaking, because the oil spot on the driveway shows up just below the A/C compressor, but not so, it was this sensor. Below is a photo of what the old sensor looks like, covered in oil. I first removed my Starter, which is really easy. The starter is tiny & lightweight, kind of fits in the palm of your hand and comes out easily through the bottom. The top bolt that holds the starter on is kind of buried, so you'll have to feel around blind to find the bolt from the top. I had my car on jack stands and was still able to remove the starter top bolt from the top. I used the Hayes manual for instructions as to removing the starter. I removed the intake manifold, "stay" rod, only two bolts. A little oil will drain out of the hole when the old sensor is removed, but it's not a big deal.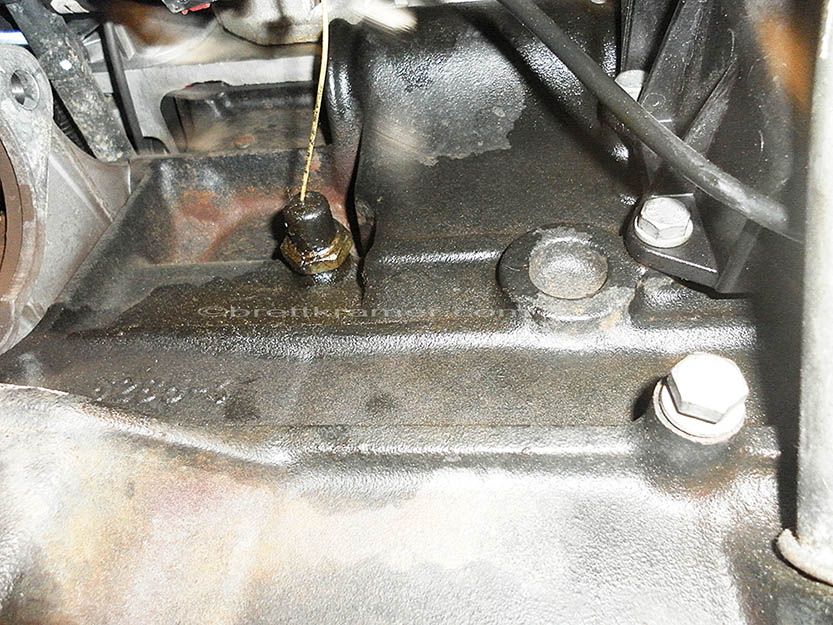 Below is what the new sensor / switch looks like, notice the large crush washer near the threads, it's an odd, "U" shaped washer. Don't worry if your wrench hits the black plastic cap and it moves or pops off, just push it back on, it's not designed to be a seal, just a protective cap to protect the electrical contact:
Here's the critical bit of information that I couldn't find anywhere in any tutorial, online or otherwise. If I were to do this job again, I would not proceed without having this wrench, it's a 15/16, offset box end wrench that has been cut down with a 3" handle. Fits the oil pressure sensor perfectly: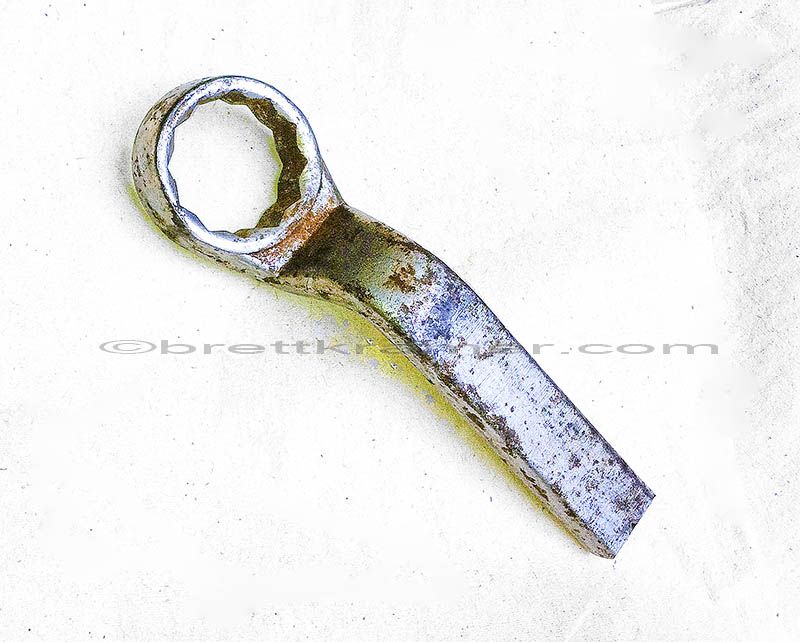 I was lucky when I did this job because I was using a 24mm full size open end wrench to try to tighten down the oil pressure sensor, (tight enough to seal the crush washer) and it wasn't working, the space is too tight for a full size wrench and an open end wrench slips off the bolt head. Fortunately, my friend stopped by, happened to have the 15/16 box end wrench and offered to cut it down, I lucked out. You need to apply quite a bit of torque to the sensor bolt to actually seal the crush washer.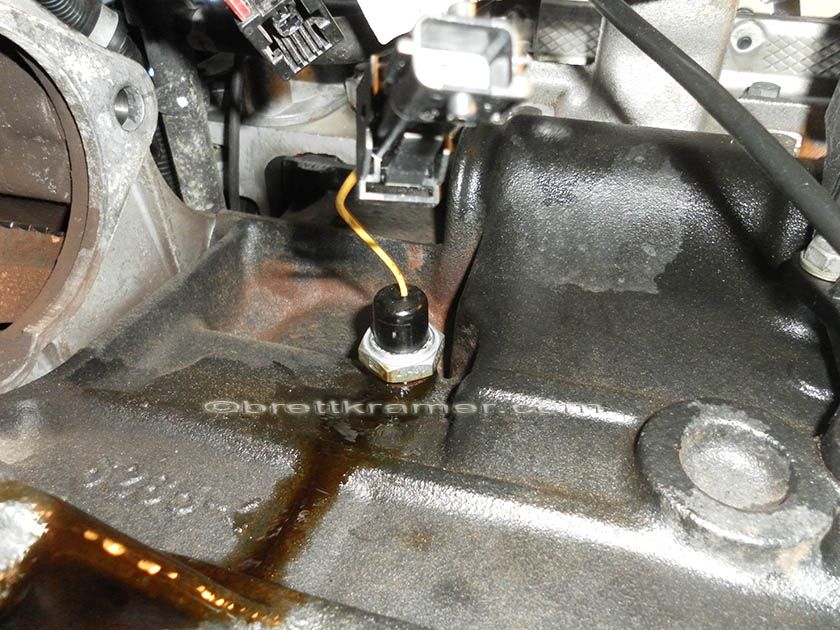 The final image shows the new sensor installed. Now I'm all sealed up again and no more annoying oil leaks. Plus, since I had to remove the original starter, I decided to swap in a rebuilt Bosch starter, (only $85), even though you almost never hear of Saab starters failing. My rule of thumb is that if I can get to a part in the process of getting to something else, and if that part can be swapped with a new or rebuilt, I just swap it out, broken or not. In this case, I was blown away with the new starter, it spins much, much faster the old starter with 134K miles on it.
I hope this info helps someone out there. I wish I had this info, especially about the wrench prior to doing this job, it would have made for a much easier job.