Discussion Starter
·
#1
·
I recently purchased a 00 SAAB 9-5 AERO 2.3t. I fell in love with it the moment i saw it. I came with 17" ASA rims, it was bright red (my fav), comfortable, afordable and fast as hell. I did not know anything about this car, and i dint care. I paid $9900 from Weaver motorsports who specializes in SAAB's and BMW's. I was looking at a 7 series BMW also, but the saab drew my attention. If i was going to make payment on a car i was going to be pick about the condition. Well i was immaculante.
I have added a K&N open air filter, and a Aftermarket dump valve, which both sound amazing. And a fresh set Yokohama AVS E100 which are great and grip very well, and a smooth ride.
Alittle about me.
I run FORMULAONE in N.Raleigh NC. I am not the owner but the head guy in the automotive portion of the buisness. We specerlize in window tinting, but also do remotes starts, alarms, keyless entries. So if any of you are in or around raleigh and want to get your cars tinted, let me know.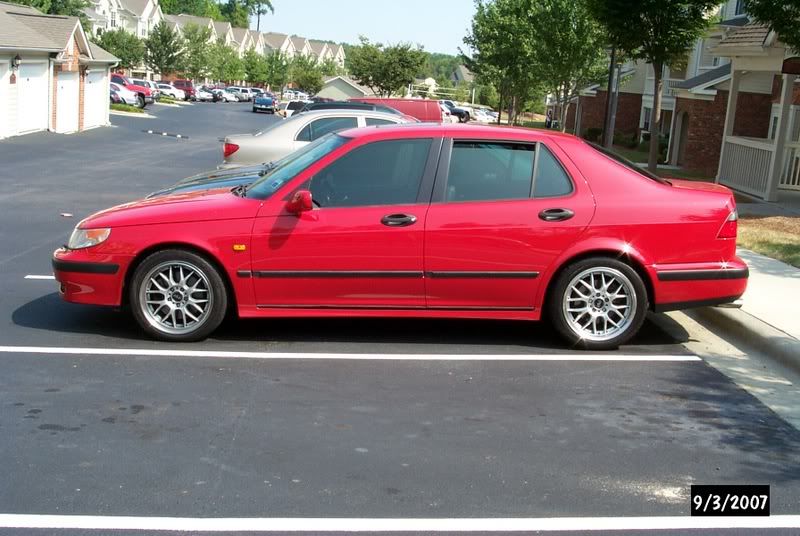 next to my old BMW e36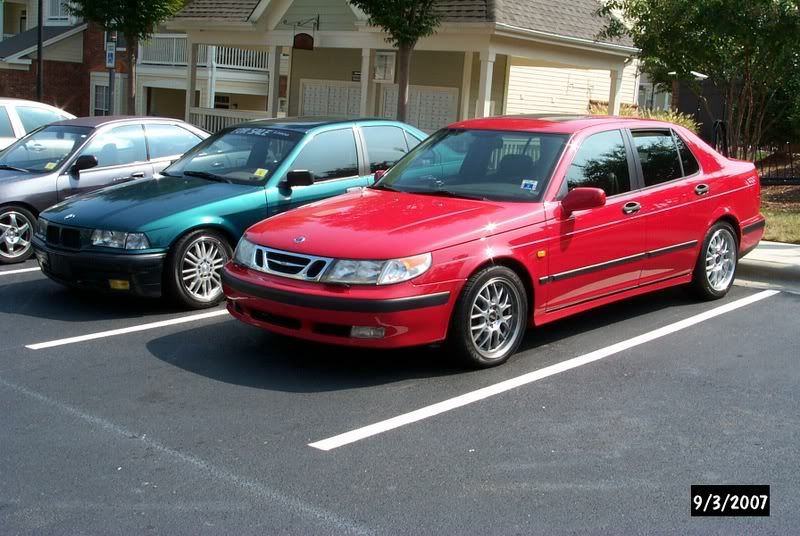 My beater and Daily Driver, not bad for $1200, i lowered it and put the rims on it