I knew the Brakes on blue were getting close to replacement time, but as I was keeping an eye on the drivers side I didn't know that the passenger side was further along. :roll: It started grinding metal on metal about 30 miles out one day so that was that. It appears it may have been hanging up a bit or had pad failure, the pad appeared to be delaminating on half the pad where it touched metal on metal. The drivers side still had several mm left.
Passenger side rotor was at 18.49mm, min is 18mm so in the scrapper they went. I decided to replace both, what the heck, they were insanely cheap at O'Reillys anyhow, so replace them both I did.
Here they are, new pads, calipers all lubed up, looking all shinny.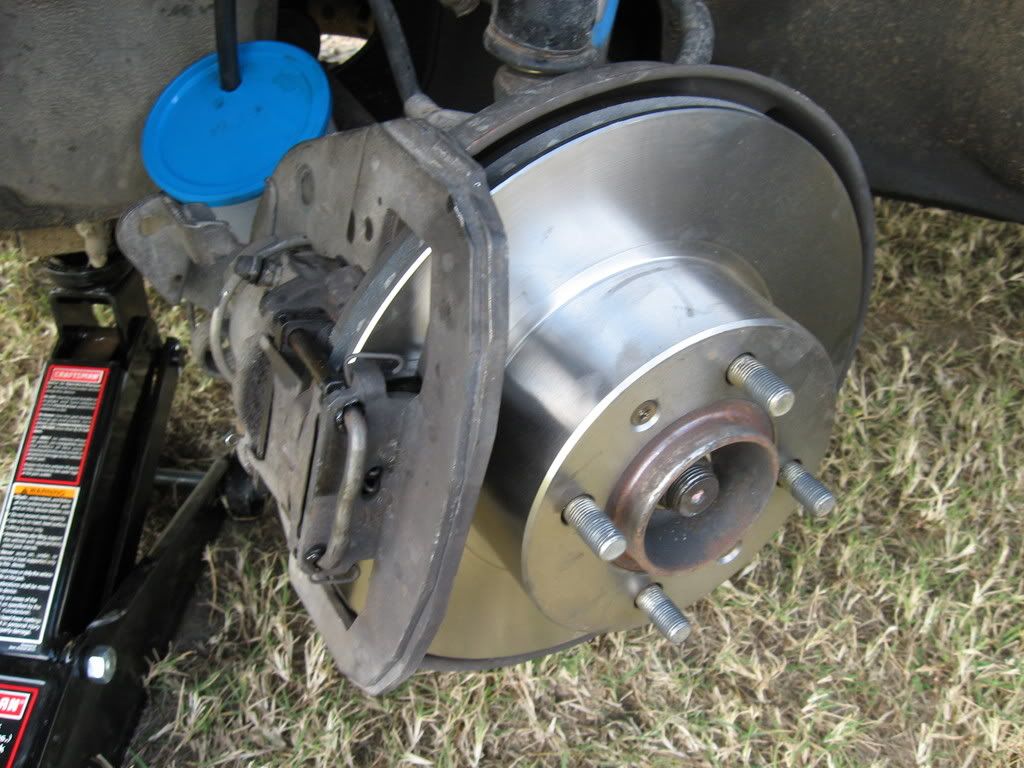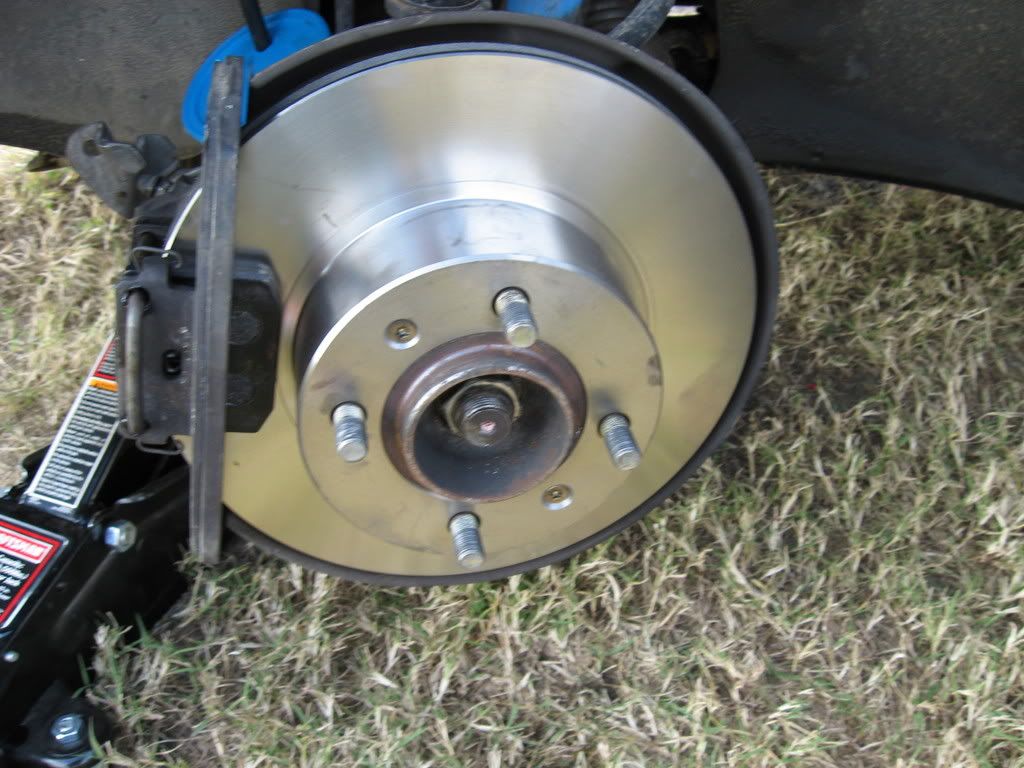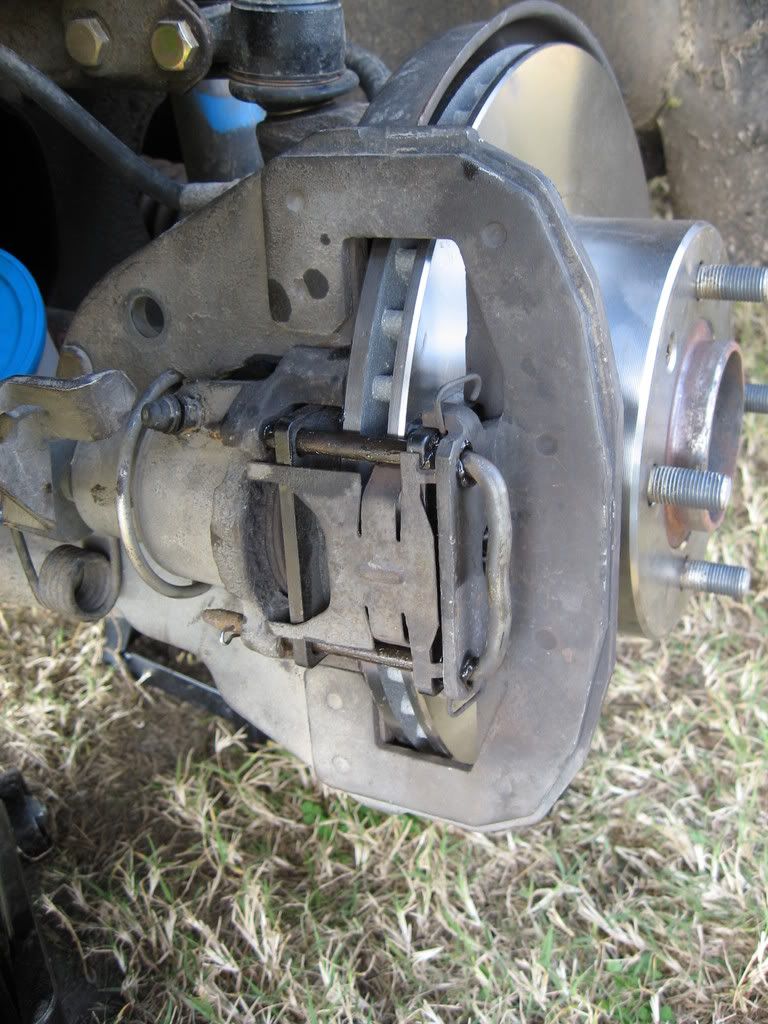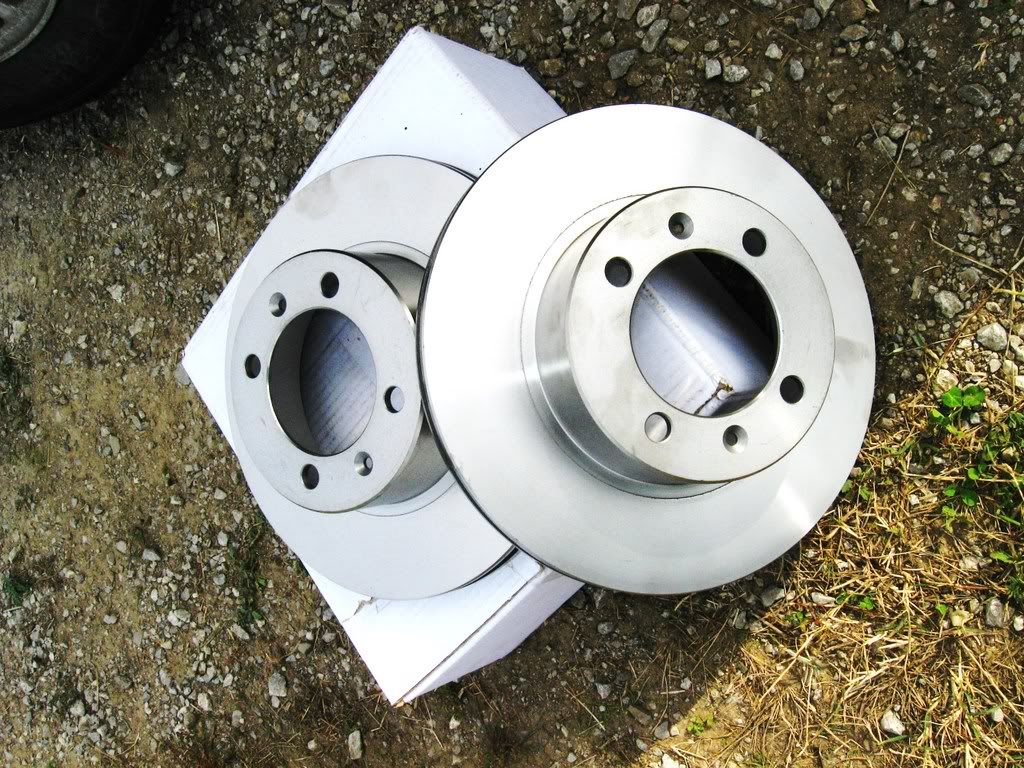 Changing them was a breeze. I really like this old style braking system. Totally crazy design, looks like something that should be on a star wars craft or something, but that just adds to the charm.
I've put so many parts on this car, at this rate, instead of pushing it off a cliff like I had planned, I'll end up rebuilding the transmission, repainting it, and redoing the interior.
(shudder)
For those who are concerned, there is a jack stand obsured from view right behind the rotor, firmly planted and secured.