USA Saab 9-5 Red Aero Wagon Project
I am finally going to start this thread on the Saab 9-5 Aero 2000 stick shift red estate project that I am building.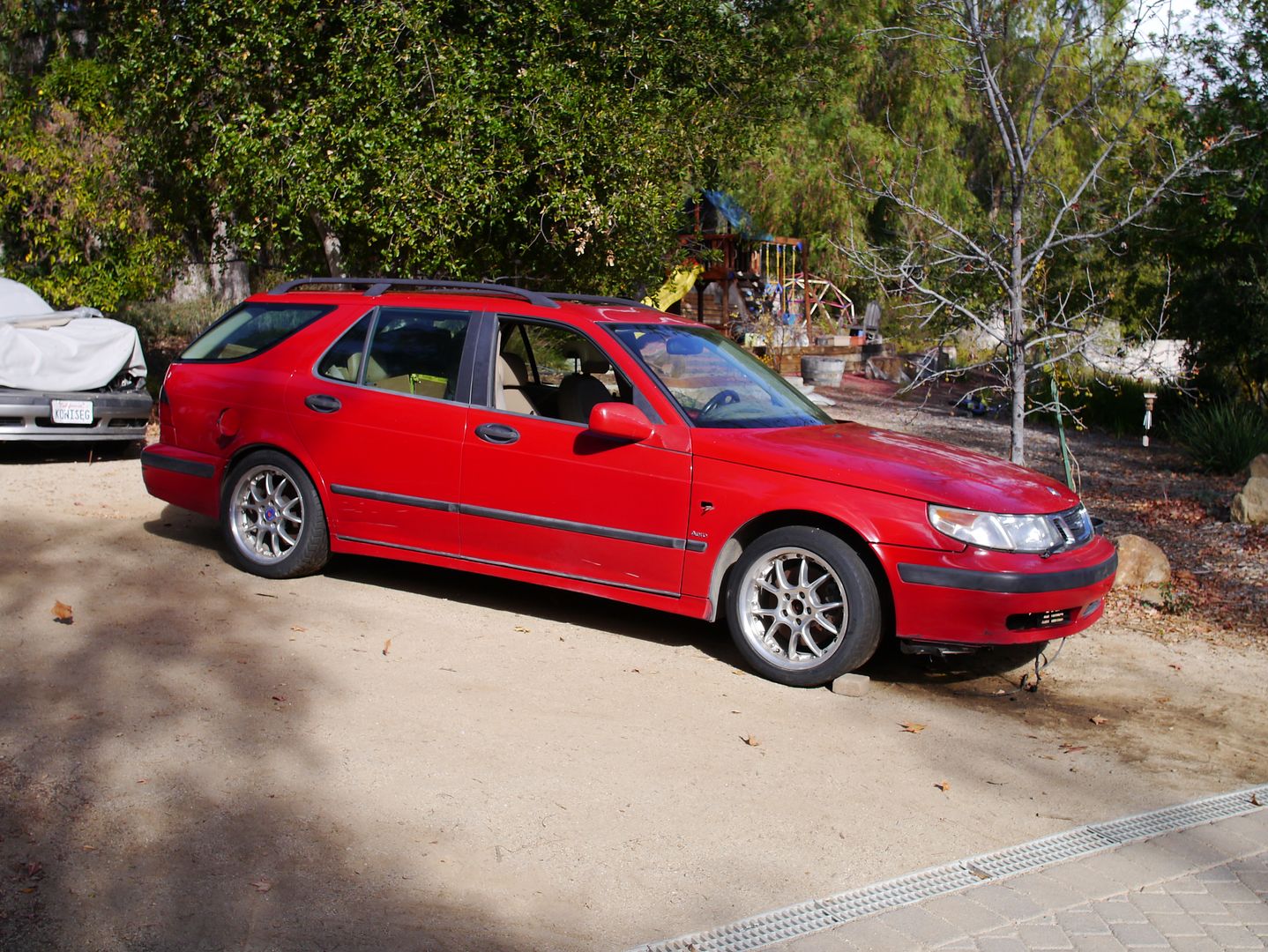 h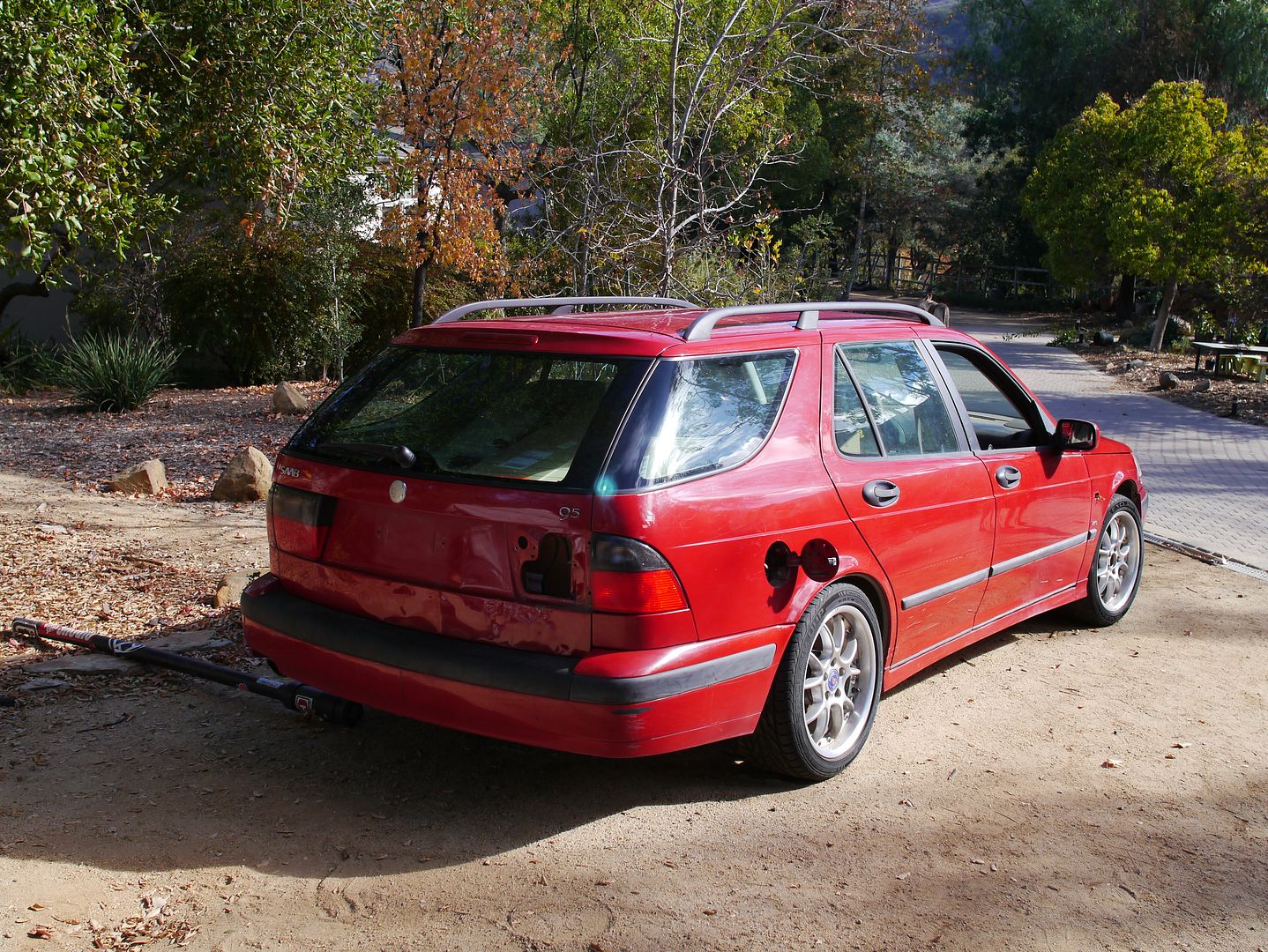 I have always coveted the red Aero wagon and have wanted one for a long time. Also I have to admit that I like the look of the 1999 to 2001 cars the best. I feel GM started messing with the original design just to make it look different.
I hunted down 2 wagons over the last few years. One in Florida that was cosmetically excellent, but had some mysterious engine problems that the seller had no interest in fixing and was asking a very high price. I found another great wagon in Wisconsin........really well turned out with a high selling price but it looked great. I was turned off when I found it had a salvage title that would probably give me problems getting it registered in CA. I kept looking and finally decided to build one.
Around this time I saw the Positiv thread here and was very impressed. I know lots about Saab......especially the 95s. I learned how to drive on a Saab 93b in Rhode Island when I was a kid and have always had one for the last 57 years.
Yes I love the 95 Aeros and we currently have 5 in our family. My wife has a pristine 2001 Silver Aero wagon automatic, she also has a 2003 Black Aero Sedan. I have the red wagon project and the 2001 95 Aero stick silver sedan that will donate its engine to this project. My son has a 2004 Aero 95 wagon black with a tune and some exotic wheels all in black.
We have also owned a 1999 Green wagon stick 2.3 engine [before the Aeros were built].......We had a 1997 9000 red Aero, and 4 classic 900 turbos and 3 2 strokes going back to 1959 that I had in high school.
My plan for this project is to resurrect this wonderful red 2000 aero with a 280 HP tuned 2.3 engine, along with lots of mechanical upgrades and cosmetic as well.
I am going to start with some individual modifications and restorations of some of the components. Photos of the red wagon will come soon as well.
Today I will start with the shift mechanism. I will be installing a Genuinesaab.com shift from the 2001 donor car as a starter. the new shifter really was a revelation, but there was still play in the system somewhere.....so I decided to look at the linkage from the shifter to the transmission.
I removed the parallelogram-like shift mechanism that connect the trans to the cockpit shifter rod.
This is what it looked like when I removed it, and after I cleaned it up. You can see from these photos that the end of the shaft ball joint outer housing is Plastic.....yes plastic. After a few years the plastic rubbing on the steel ball in the center will get a bit loose........the plastic is soft enough to wear and deform.