Discussion Starter
•
#1
•
Well they arrived today,
The ICM3 itself, Brand spankin new.
part no:12772171
The EHU. also new.
part no:12761503
The DVD unit. new.
part no:12768494.

still need bracket for it.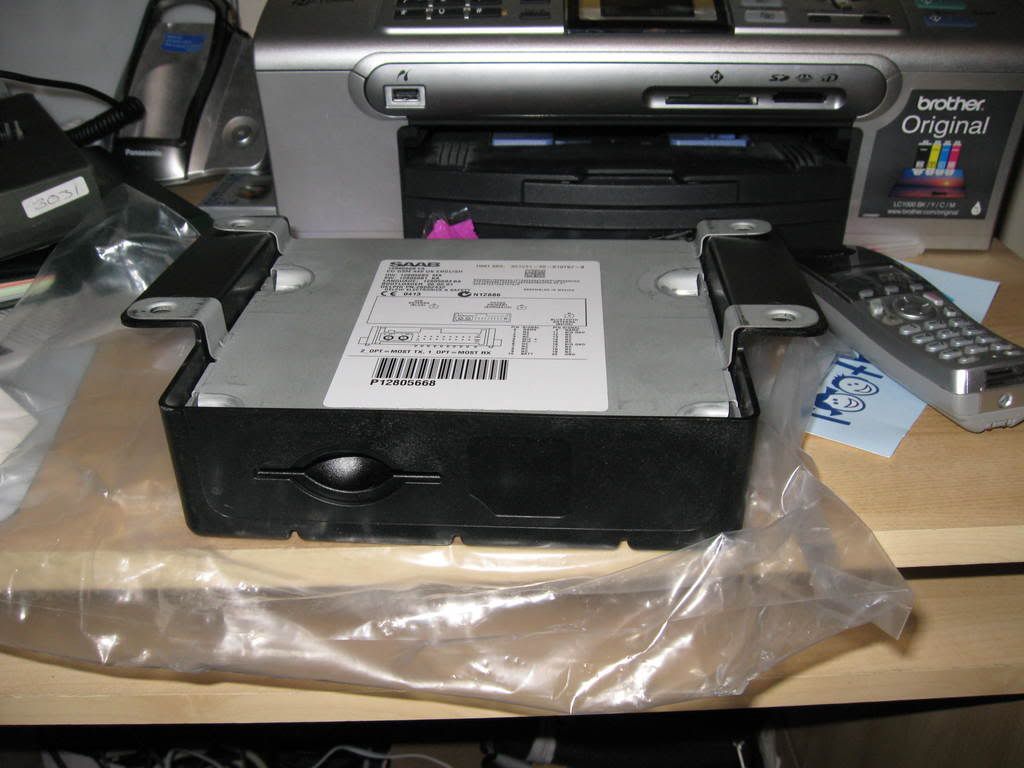 and this. which I was told was the positioning unit for the gps system.
part no:12805668

. it mounts under the parcel shelf between the speakers but I am wondering if this is a positioning unit/'cu/pu' at all. It has a blue connection on the back for the GPS antenna, but also a phone connection(bordeaux) and bluetooth antenna connection(beige) on the back also. and on the front it has a sim card slot. is this the gps processing unit and phone unit all in one? heres some more picks of it:
Back, with coloured connectors.
and a close up of the sticker showing the wiring diagram for the back of the unit.
I dont know if my shark fin contains the gps antenna or not yet, I also need to get the bracket for the dvd unit, and the cable to connect it up. any thoughts on the 'positioning unit' is it what I thought I bought? many thanks.