Megan Racing Coilovers, 32 levels of damper force adjustment, full-height adjustment. Used for about 7-8 months, I likely put about 3k miles on them as I don't drive much. They are mechanically sound; shows no corrosion or visible damage. Car has never been in an accident. Will include the hardware/tools.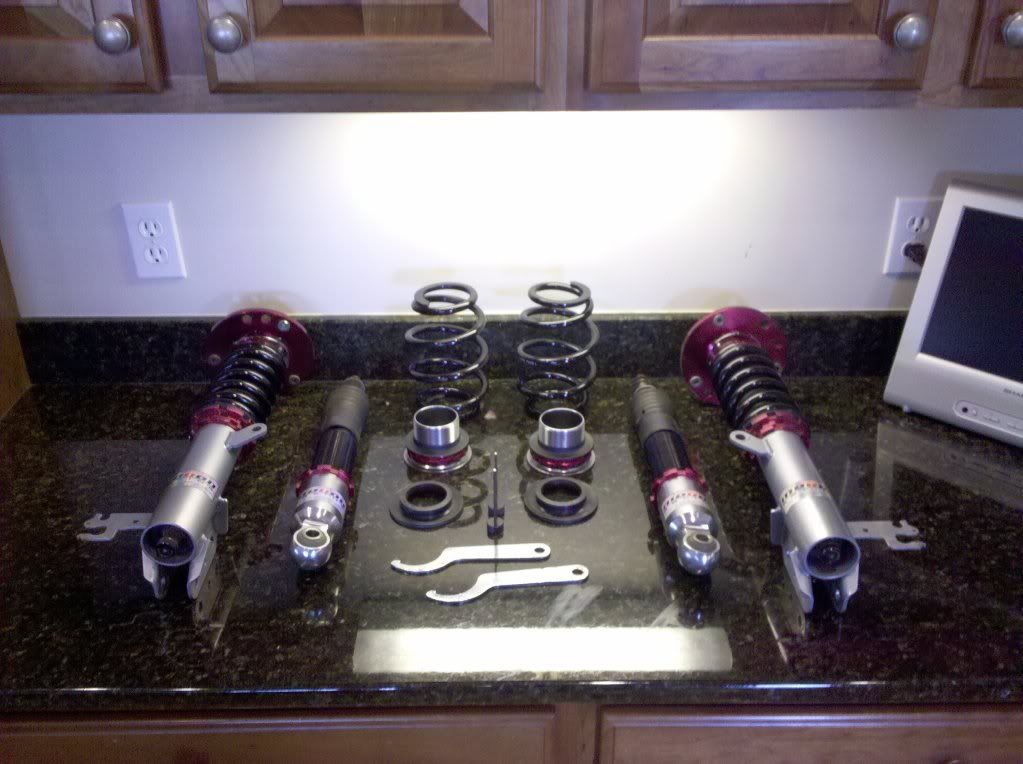 The ride on these is on the harsh side, they have less rebound than the OEM setup. They are a little twangy/noisy during low speed turns, like in a parking lot.
They do corner and handle great. I no longer do events in my 9-3ss (I have been racing a dedicated track car in 24 Hours of LeMons series) and the tradeoff of the harsh ride on crappy Minnesota roads is simply no longer worth it to me, thusly I have reverted to my OEM setup.
400 + shipping from 55443 zip, I will ship in the original box they came in.
Dimensions: Length 17" x Width 30" x Height 8"
Weight: 50.5 lbs (23 Kilograms)