Discussion Starter
•
#1
•
I've been away from SC for a while, but I'm back now and have always wanted to do a project thread. It's probably more for myself though, as I'm sure that there aren't too many folks out there that want to read about a 4dr T8.
I'll start with a little background on the car:
June 2004 -
When I started looking for a Saab I wanted a 3dr turbo. I've always liked 4drs but did not know at the time that Saab made a 4dr turbo. Saabs are not that common here but I managed to find a few 3dr turbos for sale in my price range. I looked at a couple but they had rust problems aswell as mechanical issues.

August 2004 - to my surprise I found a 4dr turbo advertised for sale. I went to see it that night. It was a U.S. car originally from Utah with 160,000 miles on it. It did have some mechanical issues but the body was as near perfect as I had ever seen on a 20+ year old car, and it had 4 near new Good Year Eagle HP's on it. The asking price was $900, I offered him $700 as I took the wad of cash out of my pocket and he accepted.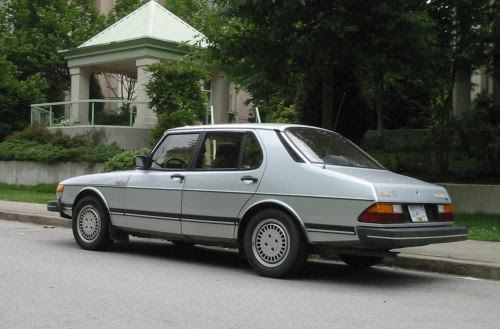 I gave it a good inspection once I got it home and found:

- heater valve was stuck in on position
- I suspected the headgasket was leaking
- brakes didn't work too well
- A/C didn't work
- exhaust system was pretty rusty
- oil leaking from several locations

I pulled the head a week later and had it leak tested where they found a hairline crack. I then had the head rebuilt and the crack welded up.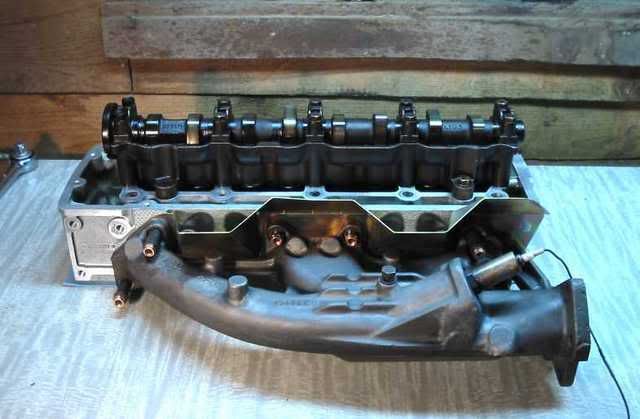 While I had the head off I removed the A/C system, replaced the oil seal behind the crank pulley, installed a new gasket on the oil filter housing and new lines for the oil cooler. I also gave the entire engine bay a good cleaning, flushed the cooling system, replaced the heater valve, and installed rebuilt calipers and brake pads on the front.

After putting the head back on and getting it running good, I took it to a local exhaust specialist where I had a 2.5" exhaust system install with a high-flow cat and straight through Goerlich performance muffler.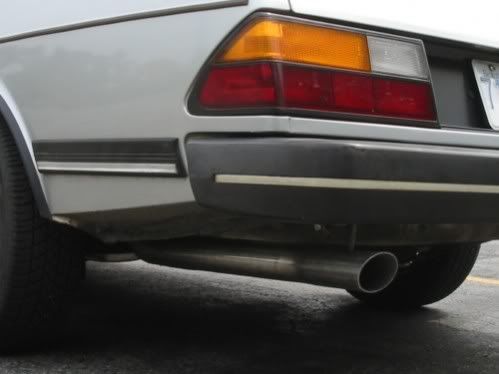 By this point the car was starting to run as well as it looked. It was very satisfying to get the car to this point. I was a very happy Saab'er!


I drove it like this for a while and did a few minor upgrades along the way such as T16 intercooler, APC mod, MSD coil, Accel plug wires, front airdam from T16.