Discussion Starter
•
#1
•
I tried real hard to buy junkyard parts to do an axle swap on the '79 5-door, but there was just no economical way to do it. So I went looking for a donor car, and found this 1993 900S that I was sure was a good candidate. Non-running, high mileage, a bunch of broken crap from age & minor vandalism. PERFECT.
Well, I fixed the non-running part in about 30 minutes, and despite being high mileage it runs EXCELLENTLY. 230k and the automatic transmission shifts as well as any I've driven, motor is a little clumsy when cold but within a minute or two runs great. Doesn't appear to leak anything from anywhere. The vandalism damage isn't as bad as it looked in the photos.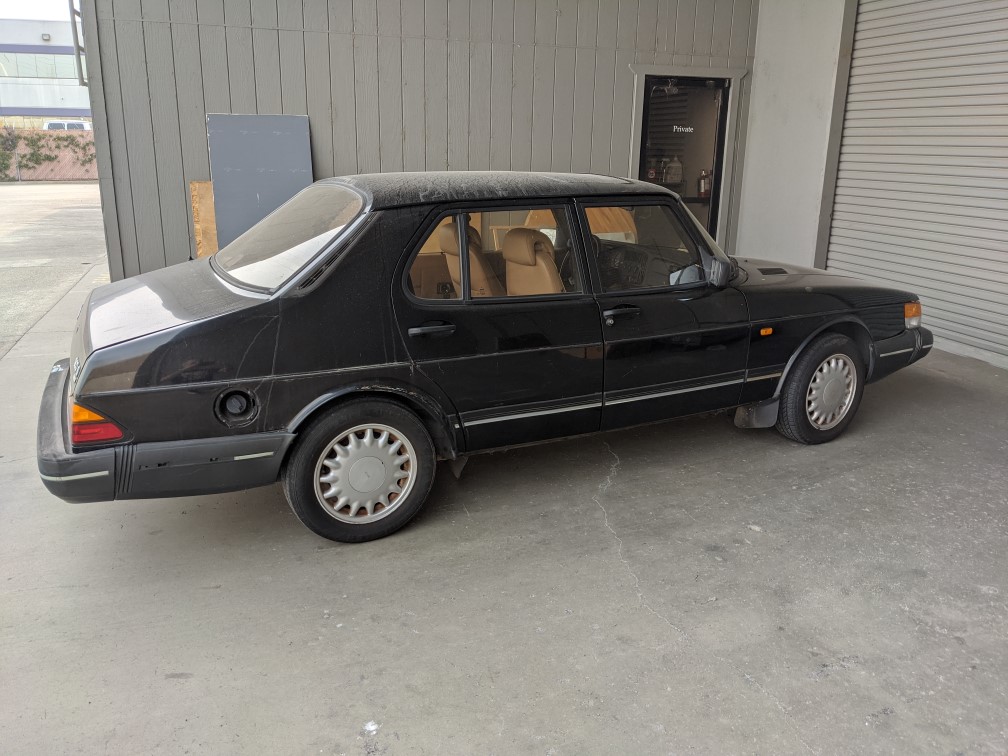 This is the car's sole, real problem: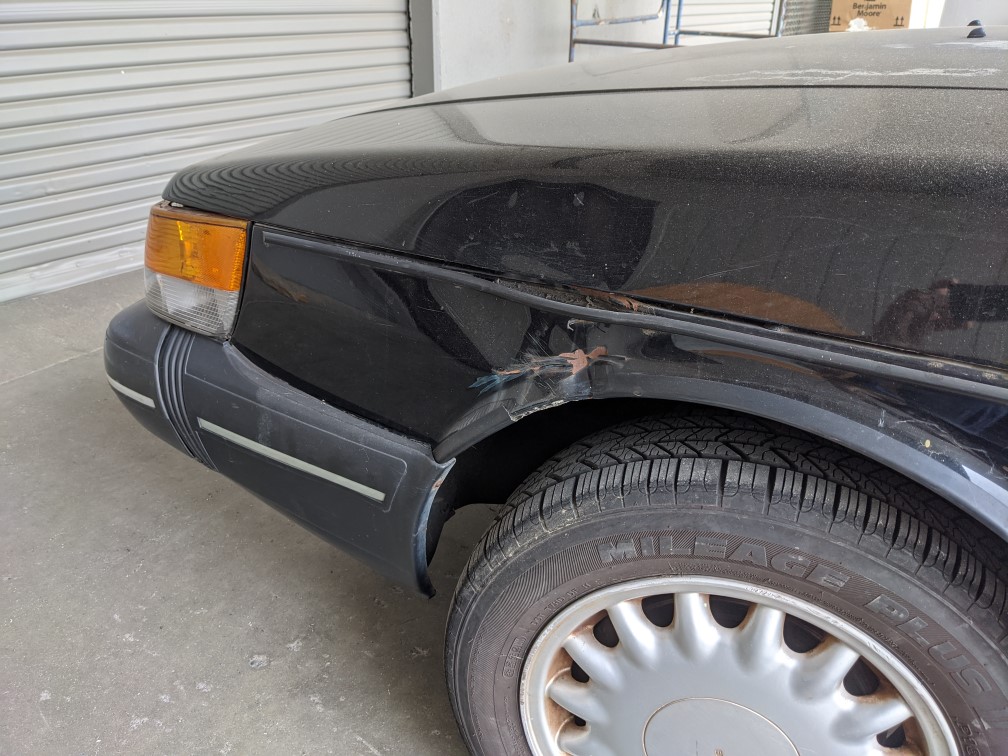 Interior is actually kind of remarkable for its age...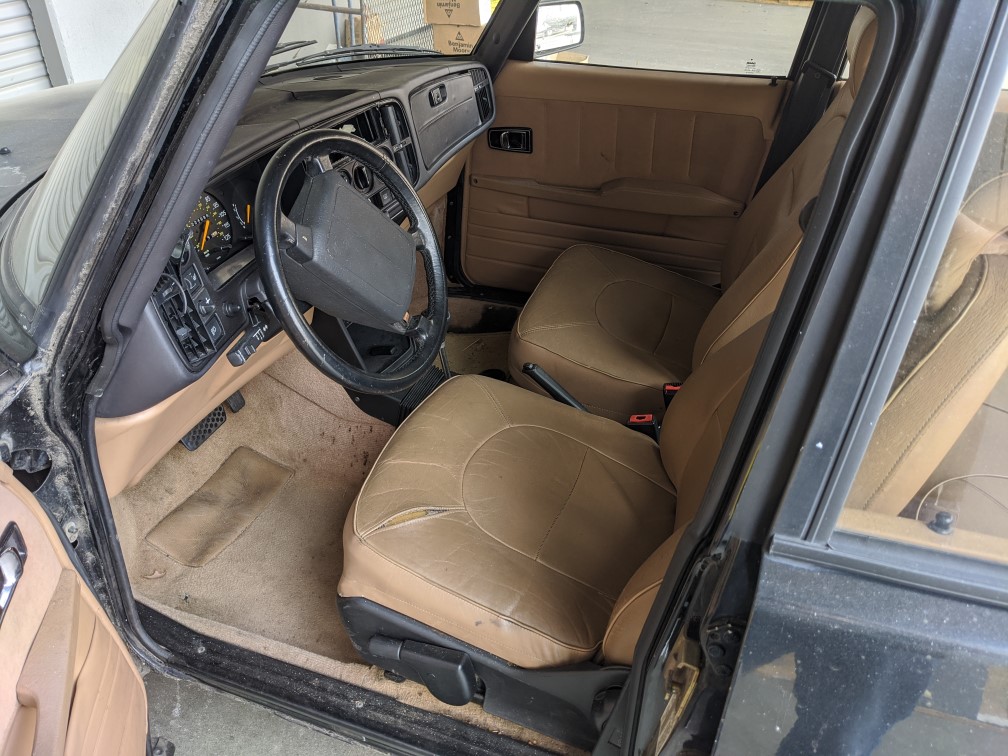 Some missing trim, broken headlight plastic, split seat seam, cracked dash & damaged fascia, broken fuel door. That's a very short list. Sure, it could probably use ball joints and bushings up front, but meh, could be worse.
I'm having strong second thoughts about dismantling this car. I feel a $500 gets this thing pretty dialed in, leaving the only major problem that big dent.
Maybe someone would wanna pay $1000 or $1500 to have a daily driver c900, and one more could stay on the road?