Discussion Starter
•
#1
•
My idler pulley came off of my 1998 900 SE during a drive a few weeks ago and I've gotten everything I need to replace it. I'm following
this guide
to do everything. I've come to the part where I need to remove the tension and then lock it with a hex key on page 4.
It mentions that the square hole that the extension shaft can fit in can break, and it looks like mine was broken before somehow. I could still push/pull from the firewall towards the front of the car to release it but, in my efforts, I couldn't make it move one bit. I didn't want to break what I had left of the hole so I decided to ask you knowledge folks for advice.
However, the guide seems to be using a 9-3 as the car being repaired. So, I think my tensioner is a bit different too. There seems to be a metal button lock on it, here is a picture that shows: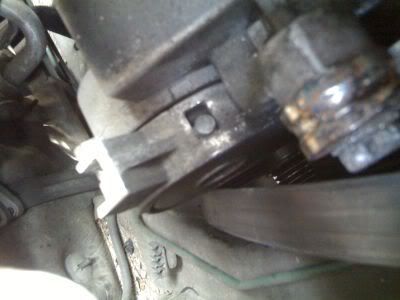 Is this a problem or am I just not putting enough force into the tensioner?