Yesterday, my alternator gave up the ghost. Fairly easy replacement except when I was trying to put the downpipe back on the turbo, I got this: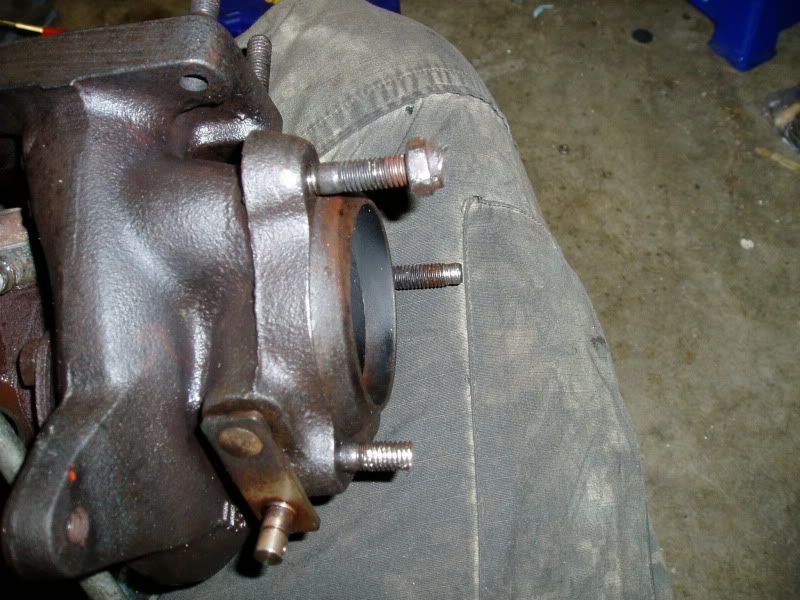 The last 1/4" of the bottom most bolt was shorn off in the nut.
I tried to extricate the stud with all the normal methods and decided it maybe easier to get it out with the turbo out of the car and I may as well replace the other two while I was at it.
Well, getting the bolt out was no fun:
But, even that didn't work. I've done everything I can think of to get the stud out and it's just not going to come out with my tools and facilities. So, it's going to a machinist on Monday to get it, and the other two removed.
Of course, to get the turbo out, I had to drain the anti-freeze.... Hold on to your socks: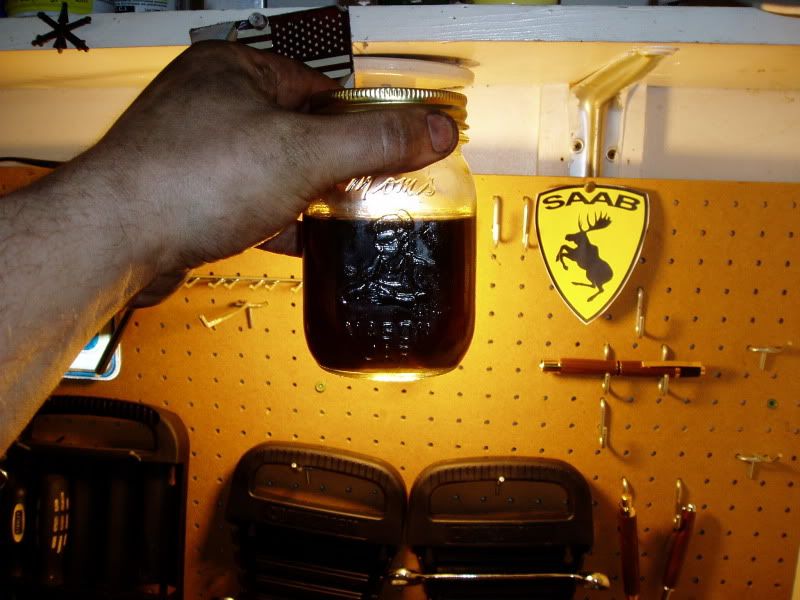 That's not oil, that's anti-freeze. Well, it's an impressive mixture of oil and anti-freeze.
There is no external leakage around the head gasket. I am not loosing oil or water. I am getting no unusual smoke or anti-freezish steam from the tail-pipe. I changed the oil about 500 miles ago and there was no anti-freeze in it. I re-torqued the head bolts about 30k ago. I'm sitting at 152xxx on the clock.
I'd like to hear some opinions... will retorquing the headbolts potentially fix this or should I just go ahead and replace the head gasket?
For whatever it's worth, I think the 900 is jealous of the Bullnose and is throwing parts so I'll pay more attention to it.