Discussion Starter
·
#1
·
Well I have been lurking here on Saab Central for about a year now. I joined shortly after buying my 02 Viggen. I have not done much with the car other than drive it.
During an oil change about a month ago I decided to pull the pan for the first time. Was doing a sludge check. pan looked ok when I first dropped it
screen looked good;ol;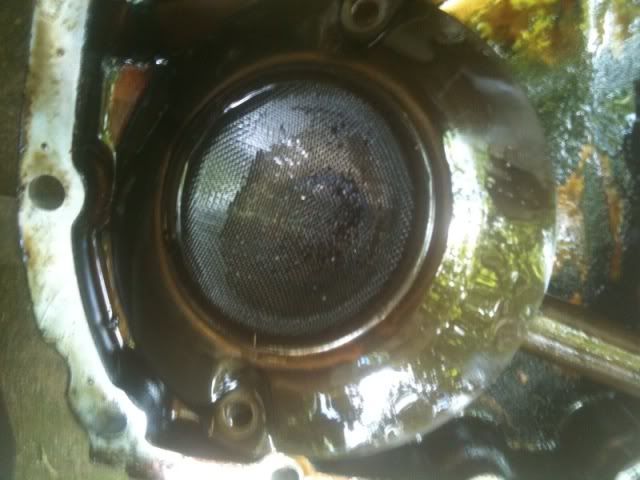 oh-oh. small bearing bits... some copper flakes too
cleaned up the pan and put it all back together
drove the car for another couple of weeks while I hunted for a low mileage replacement.... ended up pulling the trigger on this from Kyle at Goldwing:
12k mile B235R from an 08 9-5!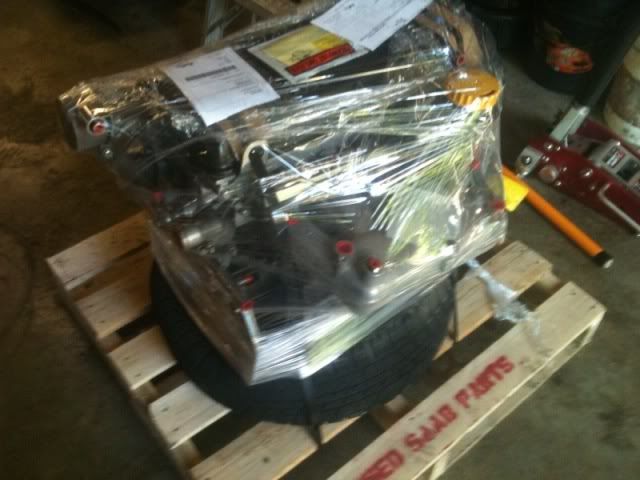 Since this is my daily driver - I could not afford the down time while I fixed my engine (needs bottom end bearings, timing kit and oil pump would be prudent as well) I just needed to do a quick swap and get my car back on the road. The New engine from Goldwing came with a turbo, DIC and Cobra Pipe - nice touch!
made a ghetto engine support brace
lots of steps inbetween that I did not bother to take pics of and the old engine finally came out.