Discussion Starter
•
#21
•
The how-to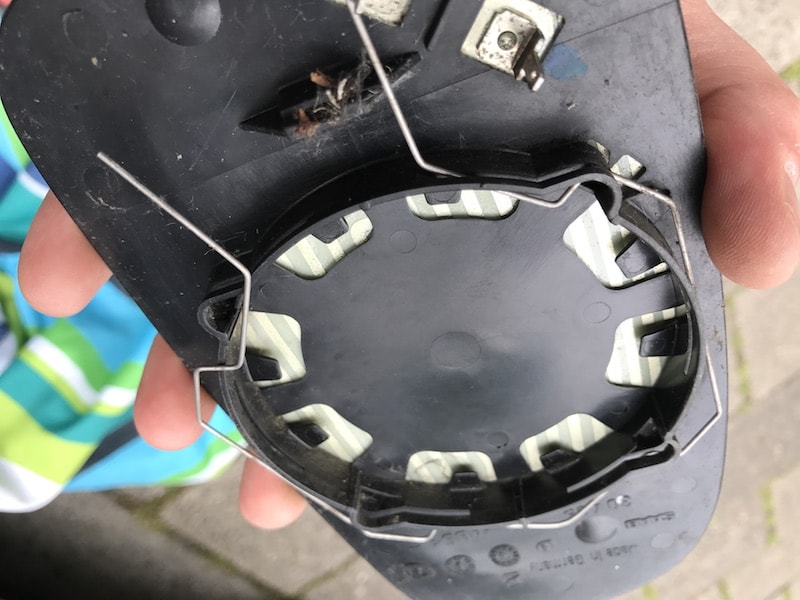 1. Position the mirror, with the switches in the car, until it completely points inward. You can pop the glass out of the clips, you will want to compress the two outer ends of the steel spring while doing so. It's difficult. Put a blanket on the ground because you will drop the glass.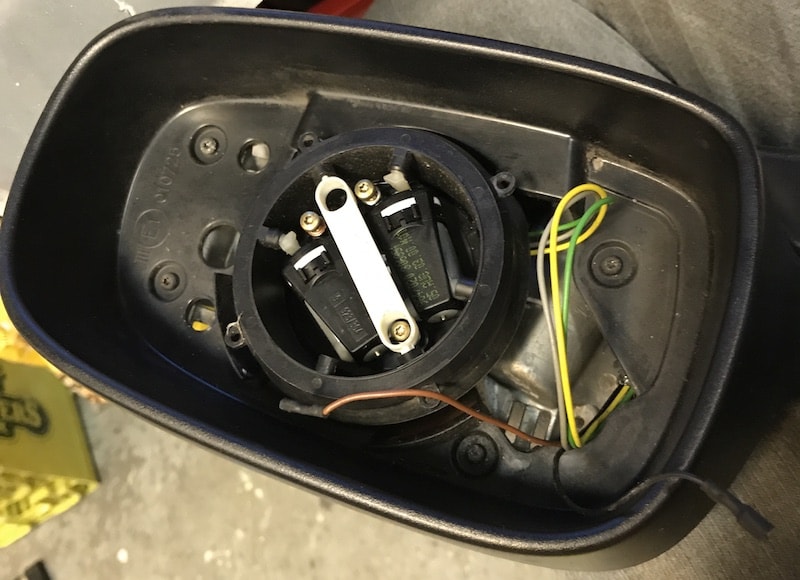 2. Remove the fairing. I seem to remember it's the four torx screws you see in the picture here. Anybody can confirm?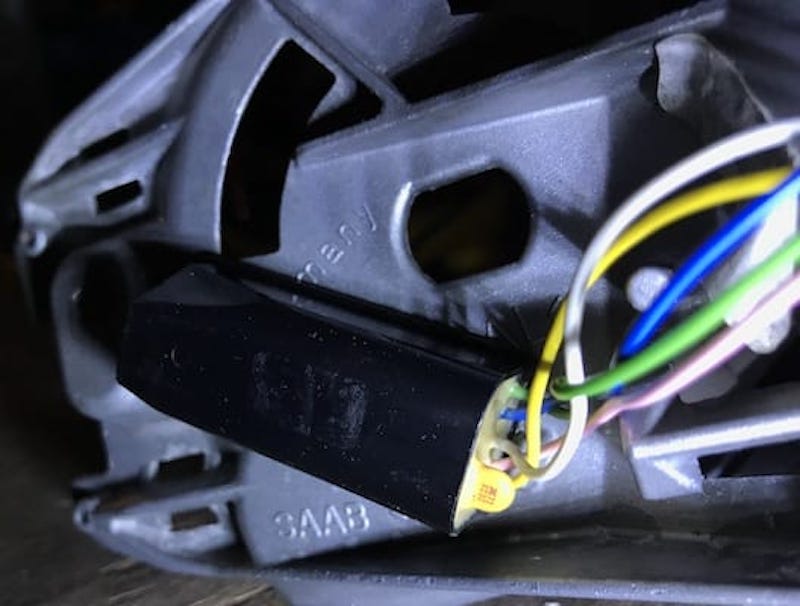 3. Moving to the other side you'll notice the black box with the wires coming out. This box you will want to remove. It simply clips into place and most wires go into a connector, but you will have to cut the other wires. The poly fuse you need to replace is already visible, it's the little yellow disc sticking out of the black box.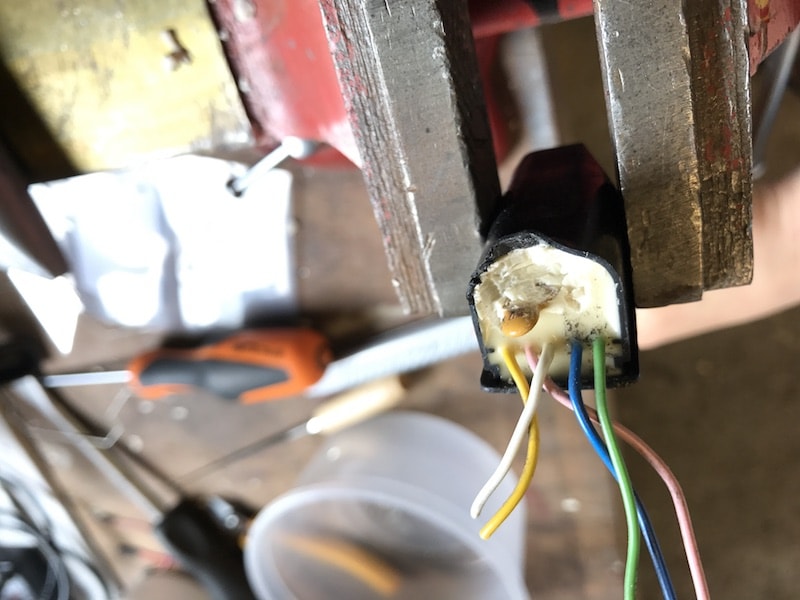 4. With the black box (SOD) on the bench / in the vise, carefully cut the resin / plastic away around the poly fuse. Heating it up helps but wasn't necessary in my case.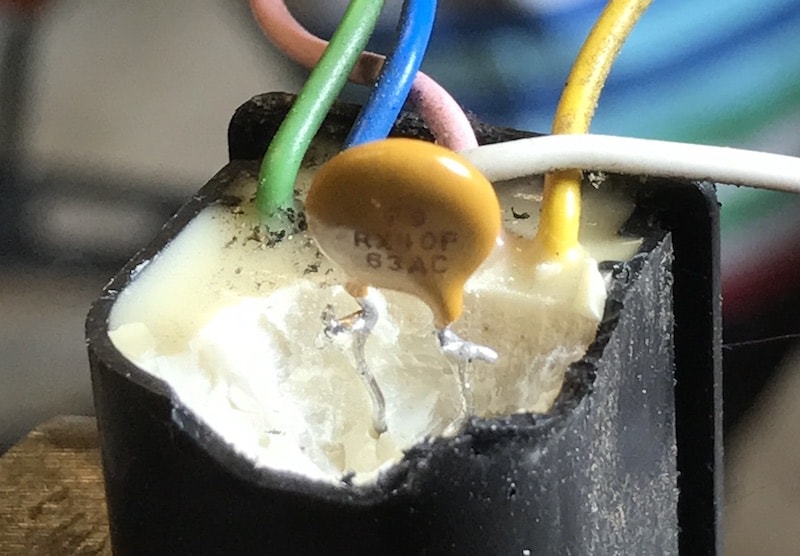 5. Cut the poly fuse off of it's legs, as high as possible, but below the yellow coating. Solder in the new poly fuse. Tinning the legs with flux and solder helps. Also tin the leads sticking out of the SOD.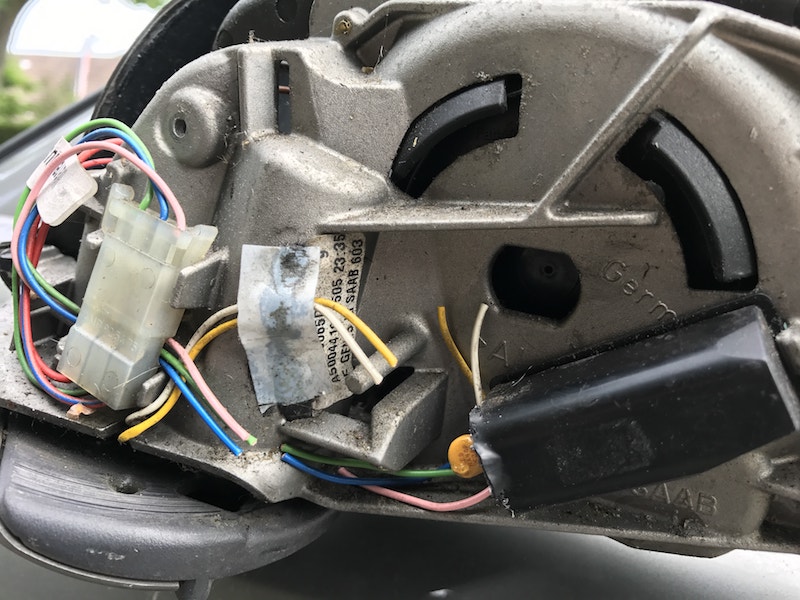 6. Clip the black box back in it's place on the mirror and reconnect the wires. Solder the wires you cut in 3. and wrap them in insulation. I used shrink tape. Notice I cut *all* the wires in 3., also where I could have simply disconnected the connector. Notice that I am a moron.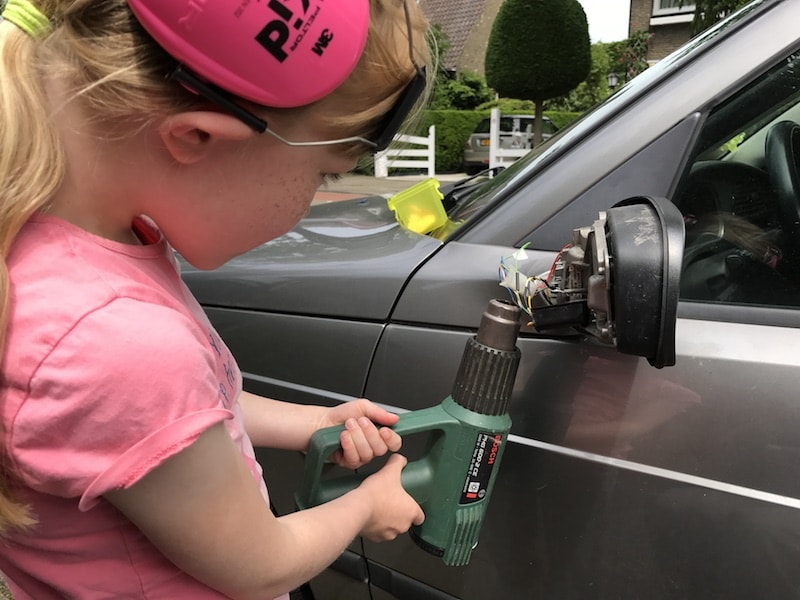 7. Notice my priceless assistant as she's heating the shrink tube.
8. Enjoy working mirror. Have appropriate alcoholic beverage.