Well so soon....
Yesterday morning my heater blower gave up...:roll:
So a quick visit to Munki's site and then to strip the car.
It was indeed the motor speed resistor. So following the instructions on Munkis site. I walked over to the now damaged stealth machine that is still parked out the back of our house and set to work on removing the resistor from its place. However I just could not get the plastic top off the motor module but in the end I did not need to the resistor actually slips out easily by just removing its holding screw and teasing it out.
So Over to the new car and repeat the procedure. What I found was a tad scary.
See shots.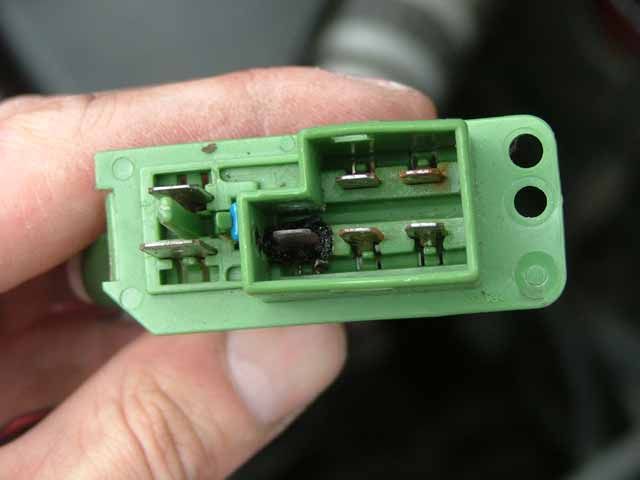 Along with a melted plug I found the possible reason why. On the shot above of the module the two pins that sit on their own. Of the two wires that connect to the module, 1 wire (Brown) had been trapped between the motor casing and the car chassis. The flex had been cut and so a short I imagine has caused the damage above. Looks like it has been like it for along time. So it finally gave up the other morning.
Do any of you reckon I should be aware of any other poss elecy problems?
With the spare module in place and the wire secured the heater ect now works fine. Looks like keeping the old car may yet proove a good move. How much are these modules from a dealer??
Dead