Discussion Starter
•
#1
•
So I'm not sure how many of you guys with the 5 speed experience shifter issues, but if you're racking on the miles, shift like Ken Block, or what have you...But sometimes the shifter will seem very loose with vertical play while in gear...This can make shifts very sloppy, and once there is a gap, you'll need to speed more effort or time, which, could end up making it worse.
There is a little pin that holds the shifter arm (that holds the first cable) to the selector rod in the actual gearbox. The arm sits on top of that rod coming from the inside of the gearbox, and the arm is on the top of the bellhousing and is easily seen below in red, with the Genuine Saab shift cable reinforcement brace installed.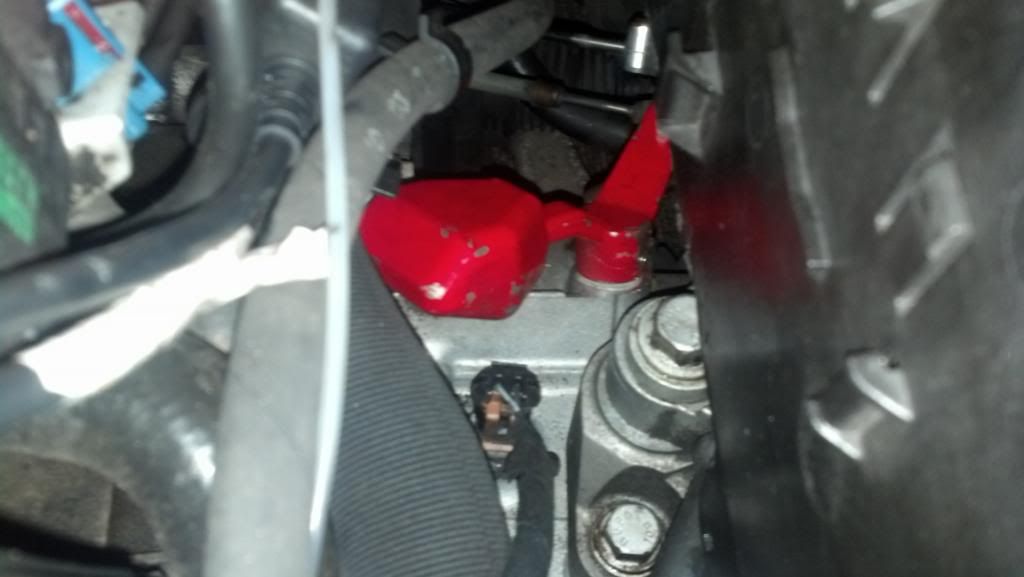 The OEM pin isn't even listed in the parts department at the dealers, online nor do they know the size of the pin that is used to replace it. It took some trial and error along with having some made to fit to check for a size, and we finally narrowed it down. The ones I use now are from McMaster-Carr.com, and are their 10x Heavy Duty Coiled Pins. The Lot Number is
128203D
, only about 10 bucks and they were here the next day.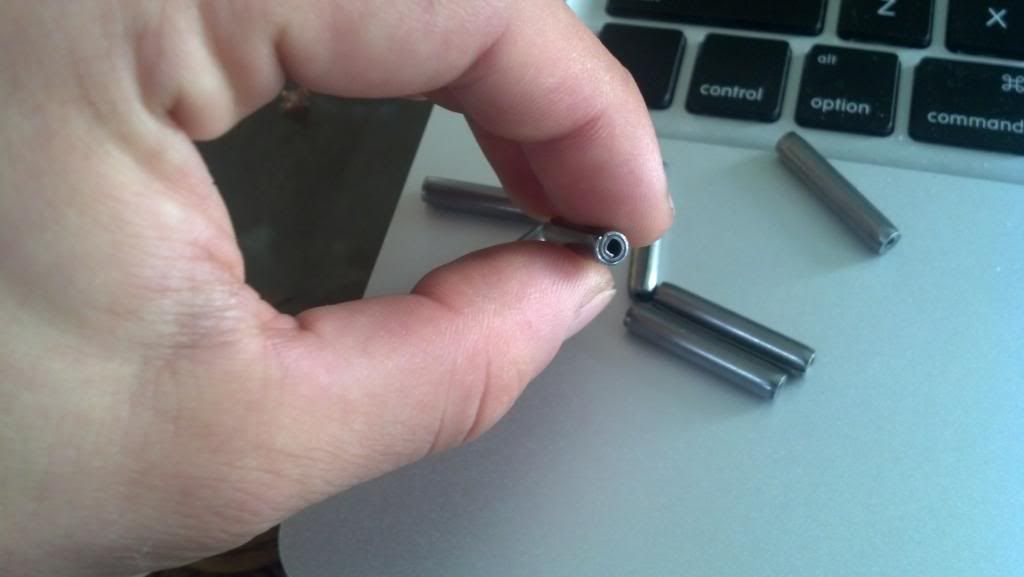 To install them, put the arm/shifter in 1st gear. Then I took the biggest allen that would go through that hole (matched the allen up with the new pin), lined the allen up on the hole of the selector arm, took a long thick flathead, wedged the first pin out about halfway, fed the new one in, then wedged it in until it pushed the old one out. You might need to wiggle the arm back and forth to get the shifter lined up, then the pin will slide in perfectly. Takes about 5 minutes, makes a hell of a difference.
I'm currently running the TWM short shifter with aluminum base bushings, the GS shifter cable reinforcement kit, the heavy duty pins, and fresh Redline MT-90 75w-90 Transmission fluid. Shifts are 1000x better than what they were stock, and the pin is holding strong, and the shifter is very tight... whereas I was stranded from completely shearing the stock pin in half once, not being able to select gears...Had to push my car home about a mile and a half, not fun.
Hope this helps anyone with a similar problem, if you have any questions, let me know or PM me.