Discussion Starter
•
#1
•
So if your a Dame Edna owner (2006-2009) then you are likely no stranger to the fact that we have the least loved body style out there. Maybe you too (like me) are unsatisfied with the looks of your Dame but are not sure what to do.
Well, I was in the process of replacing the bumper on my 06 but couldn't bear the thought of just painting another Dame Edna bumper without changing something. Sure I can cover the chrome, but isn't there something else I could do? For me, the worst part of the front of an Edna is the lower half of the front clip. It is almost as if the designers decided to stop caring at the bumper line and then just threw the most basic utilitarian design on the bottom part. I mean, even the way the bottom of it is shaped makes it near impossible to even put a decent lip on the thing. About the only thing you can do for that is to do some cosmetic surgery. The few Ednas I have seen with a body mod are where someone takes one or two 9-3 bumpers (2008-2010) and plastic-welds welds those to the lower half. Those I have seen looked great but that isn't in my budget. So here is what was...
Long story short: I bought a brand-new Chevrolet Impala (2006-2010) lower grill, flipped it upside down, made a template and fit it to my Edna. Cost me $30 from ebay and another $25 for a 4.5" cut-off wheel from Harbor Freight. Still a work in progress...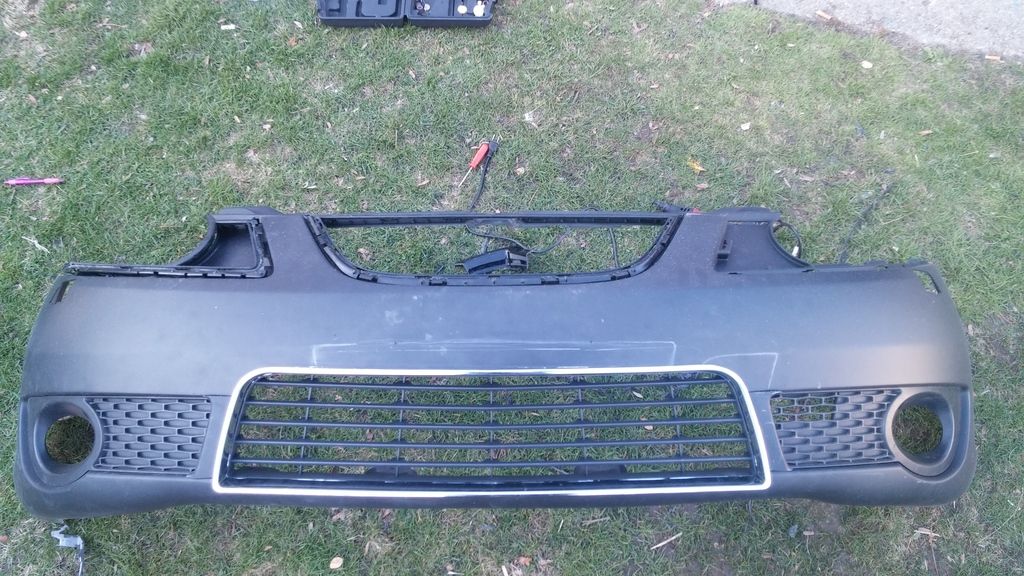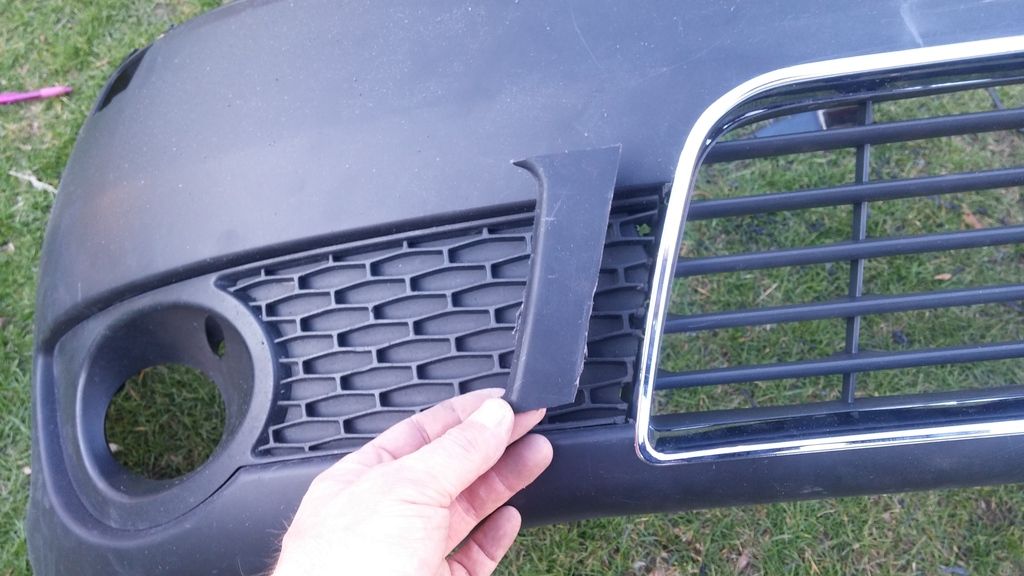 The only real drawback for me is that the grill has a very subtle point at the center of the chrome ring and the contour of it is only about a 98% match to the SAAB. Some shear luck on my part is that it worked out perfect for the original inner grill plastic to bolt back up (major cutting needed) to support the back of the new grill so it is secure. A couple more brackets on the back to hold the chrome ring tight to the bumper and it is off to paint. A close eye might notice in the top photo that the plastic grill insert is installed but I have cut out all of the bars/ribs. The plan is to install some type of mesh but I am undecided on the design right now. Now that the Impala grill is installed, I'm also torn on weather to paint all the chrome black or keep it now that the lower part is accented as well. Maybe more chrome even? I'm open to suggestions...