I created this DIY when my wife's 2008 9-7x battery died.
As it turns out, the blower motor didn't turnoff. Even with the key out and vehicle locked, the blower stayed on. Always!
After doing a little research, it turns out that the culprit is a resistor behind the blower motor.
I ended up buying an ACDelco OEM part that I found online for about $45 bucks.
In the mean time, we still needed to drive the car without the battery draining.
What I did was wire in a toggle switch and ran it up the fender and just inside the door.
You could also open the hood and pull the fuse. (Just keep pulling on it, it's in tight)
Finally the new item arrived!
Dang, it was stupid cold outside and I had to wait to find somewhere to work on it.
...and a pushy wife telling me to hurry.
(It was a gaudy toggle I found)
:
ictures will follow DIY::
_____________________________
I suppose I will start with the instructions that were included with the replacement resistor.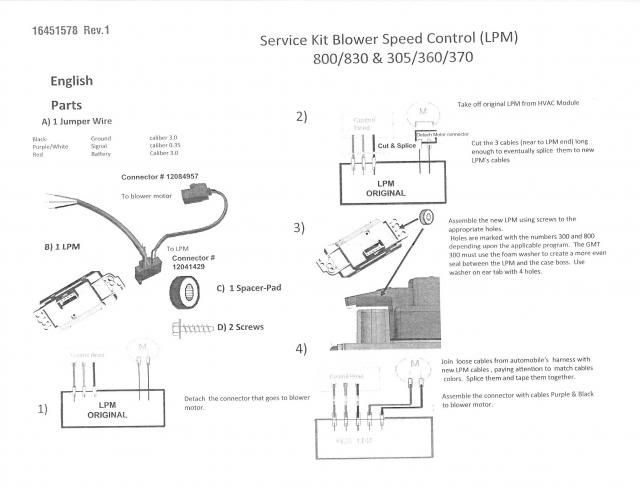 The process is exactly as this describes.
BUT, you have to take off the glove box to get there...
Also, because we are splicing wires, Disconnect Your Battery!
Start by emptying and lowering the glove box.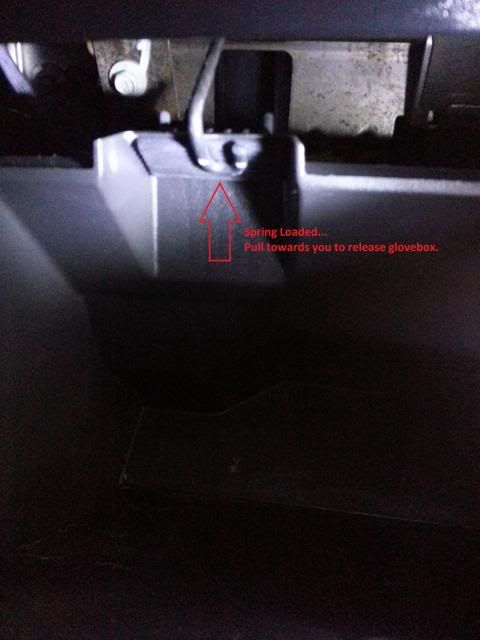 Drop it all the way down to expose three screws to remove it.
The three screws are in these approximate locations: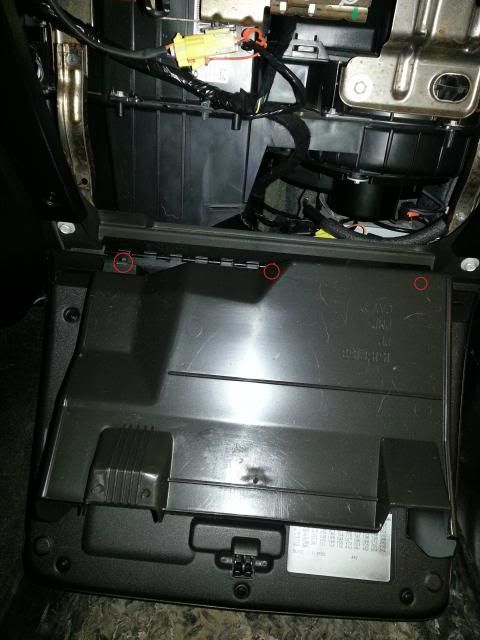 Just below those screws are two more that need to be removed.
Then pull off the lower shroud.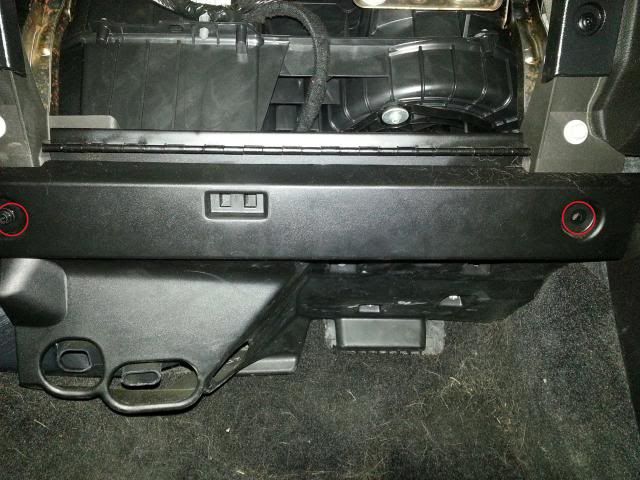 It may help to pull the clips off and remove the shroud, but it is not mandatory.
You now see the blower motor. The Resistor is on the other end of the black and purple wires.
Unplug this connector from the blower.