Discussion Starter
·
#1
·
Hi Lads,
My cd player is dead
so having looked on Flea Bay have found some interesting variations or not.
First I always ask if the unit has been divorced some come back yea or nea.
1 seller selling complete sat nav system but missing a "Few leads
" say as its the full unit No but might need recoding to car love that word when talking about saab's:cheesy:.
But I digress have noticed 2 types of cd changers for sale 1 we will call bare unit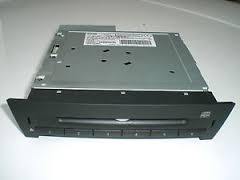 and the other I will call combined unit

So the questions are
1. Bare unit has it had the radio top section removed
2. If so if you connect up to your existing radio making a combined unit from your car does the cd unit need married to car or because you have used your existing radio the car sees it as the original unit therefore not need needing married at all.
3. Or are they 2 completely different beasties - note I have seen radio unit removed and selling separately.
Soory for large photo of combined unit
Thanks in advance
BBM