Discussion Starter
·
#1
·
I finally got around to changing my valve cover gasket ( Victor Reinz ). Thought I'd go ahead and try a freeze plug in the place of the dist plug. So far the results are very good.
I used the 1 1/4 - 1 3/8 size. I put a bit of oil on it, tapped in lightly with a dead blow, then I added a bit of lock tight then snugged it down.
A nut acting as a spacer keeps the charge pipe bracket off the plug by about 1mm.
I think this will work well for a long time. We will see how it goes over the next few heat cycles.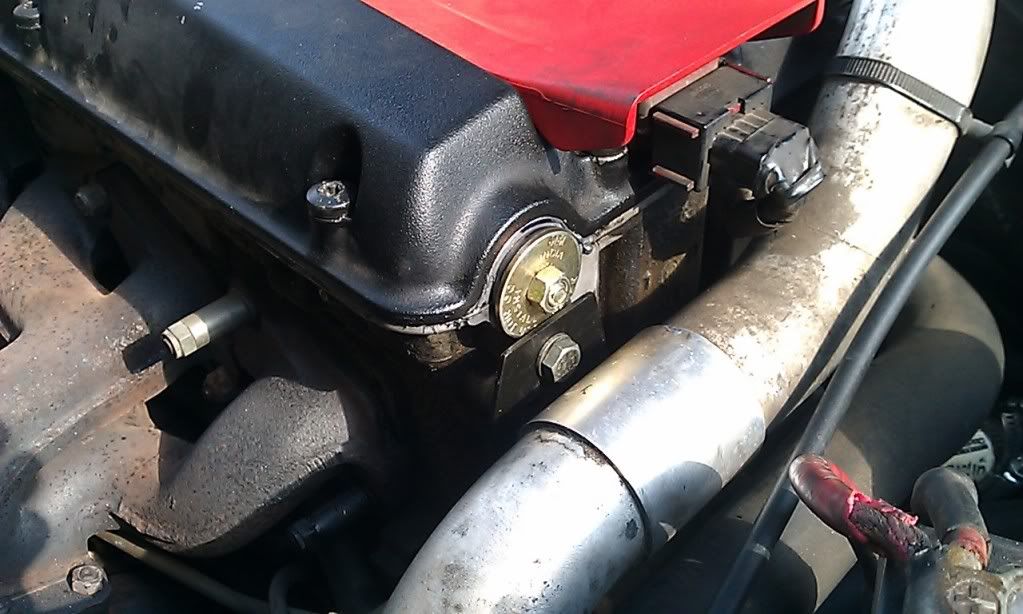 Remember, I just bought this car so it looks bad under here... For now