Just a few pics on how I stopped another crack on the mid pipe.
(I'm saving all the text first, then editing in the pics cuz my iPad suuuux and loses the thread when I go back and forth from photobucket.
)
Couldn't get the clamp off, so I cleaned up the area as best I could with a wire wheel on my drill...
Sprayed the area with hi temp engine enamel to curb the inevitable rust...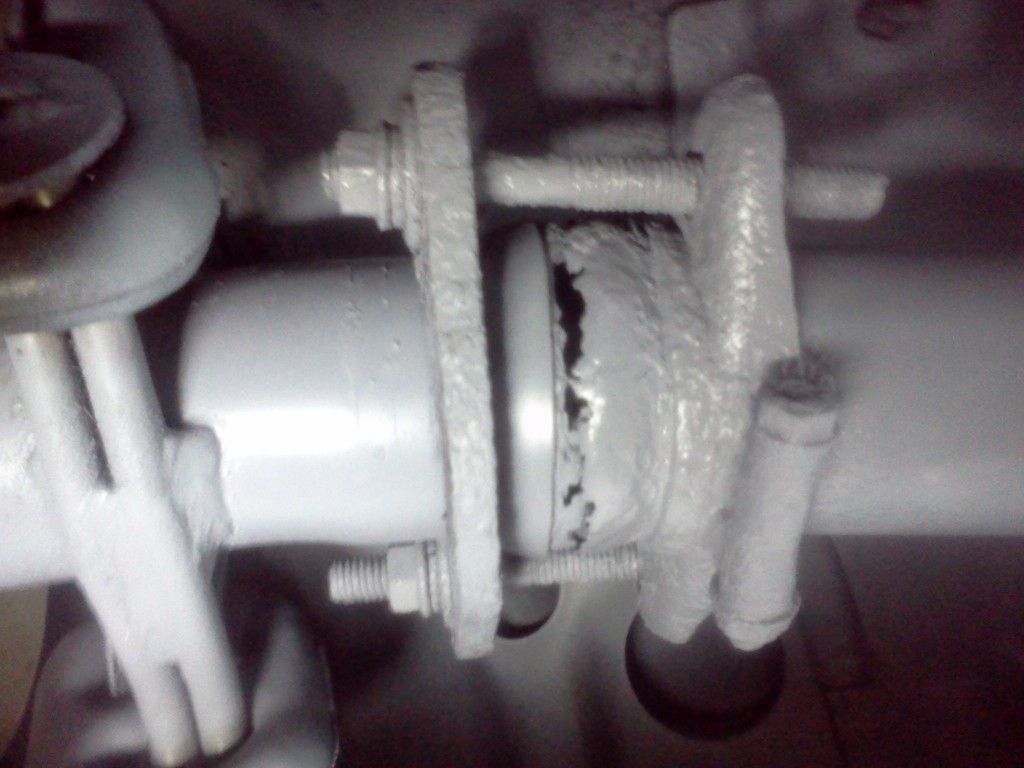 Foil tape directly on the crack, then a strip of steel wool cut to fit, a steel fruit can cut to fit...
...and threaded a hose clamp around the whole thing. Tight but not crunching the pipe. Purrs like a rusty 20 year old kitten. ;ol;