Discussion Starter
·
#1
·
So I'm currently in the market to replace my 07 Aero Convertible with a newer model (since my bank won't finance anything older than 08. As a former car salesman who also grew up in the business I can definitely fend for myself but it still pisses me off (and breaks my heart) when I go through listings that I know someone is going to get screwed on. Unfortunately I can do very little about the system but I thought I could at least warn some of ya'll.
If you are on Ebay and you come across this car. DO NOT BUY!! or at least don't buy based off the idea that this car has never been in an accident like this guy says. First off if a dealership is offering you "AutoCheck" instead of CarFax or nothing at all DO NOT BUY FROM THEM. AutoCheck is very easy to manipulate and misses a lot of stuff. Any reputable dealer will provide you the Car Fax for free (although that doesn't automatically make them one). Secondly it is quite clear to anyone with any sort of car knowledge and Saab knowledge that this car doesn't have the original front spoiler. As the black kinda stands out and was not a "feature." How this guy has a 100% feedback is beyond me.
I'm going to make a statement I always cringe when I hear other people say but here it goes. I have 20/10 vision (look it up it's a real thing) and can see very small differences in color shading. That car not only had that lip replaced but painting was done to the entire front end of the vehicle. It's quite easy to tell in pictures like this (the hood isn't even lined up):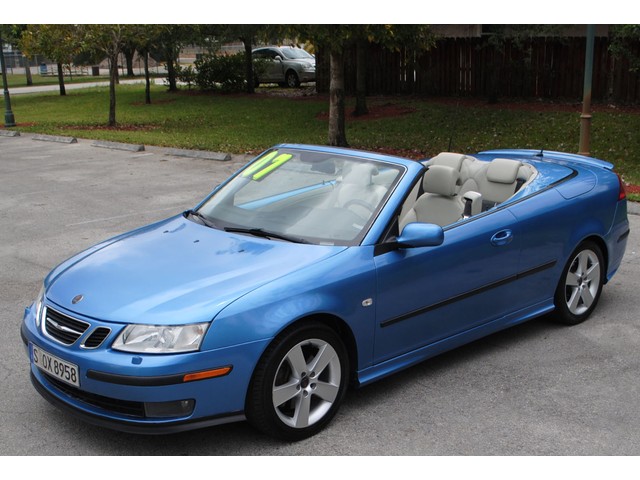 and this (see how the bumper just seems to be hanging on but missing clips?):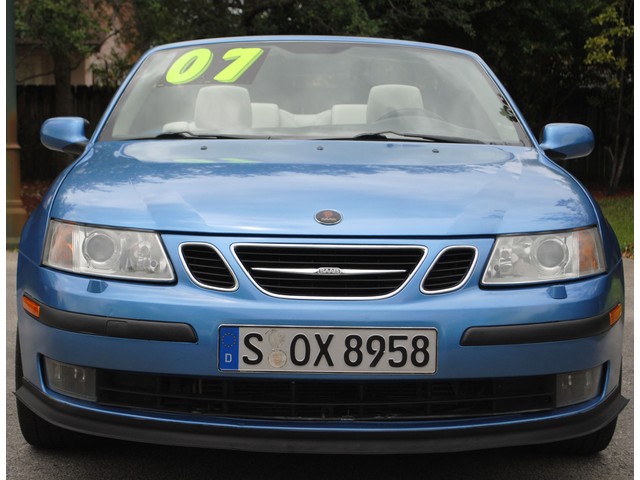 Now even if you don't believe me about the whole front in you can deny this car at least lost it's lip. So if they are willing to be dishonest about that what else aren't they telling you? Just be careful out there and if you'd like any advice on your next purchase (so you don't get screwed) feel free to PM me. I hate seeing car dealers screw people over. It CAN be a mutualistic relationship.
http://www.ebay.com/itm/401132793943?forcerRptr=true&item=401132793943&viewitem=