Discussion Starter
·
#1
·
One of my windows got broken earlier this week. Fortunately (very, as it happens) it's covered by my insurance but I thought I'd share the details as I think it will cause a general sharp intake of breath !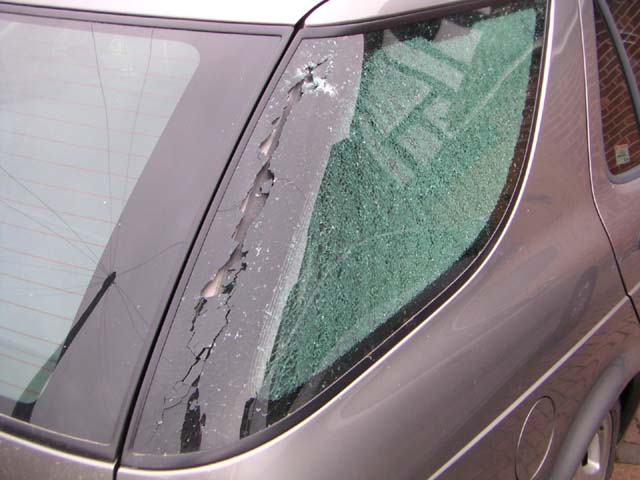 Don't know how it got broken, but it was in our works car park and looks like it had some sort of impact. The car park doesn't have public access and I always park in a quiet spot so it's a bit of a mystery.
I contacted the insurer's auto-glass company and they put the glass on order as it wasn't a stock item - no surprise there! In the mean time I had a 'black duct tape 100% tint' fitted, very stylish - though I wouldn't recommend it on all windows!
The mobile fitter came out yesterday and fitted the new glass assembly. A single piece complete unit - curved, tinted, with a border and embedded radio antenna. As he carefully took it out of the back of his van he commented that it was a particularly expensive piece of glass and told me the cost on his job card...
£699 !!!
At this point I stopped being too concerned about the £50 excess that I was about to hand over and as I got up off the floor I reflected on how happy I was that my insurance covers all glass damage.
dan_aero