Discussion Starter
·
#1
·
When I had the PPI done on this car, they mentioned something about the flexpipe starting to get rusty but...well, the picture speaks for itself: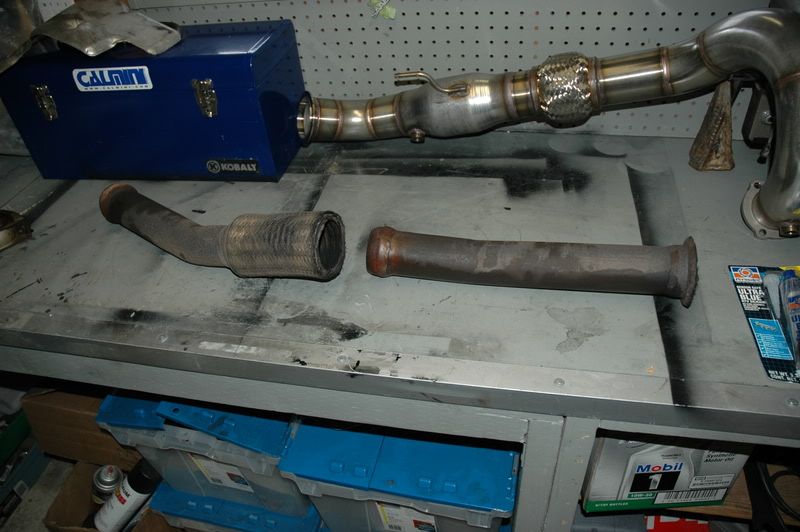 Anyways, my V2 DP came on friday, had some time this weekend to start extracting all of the worn out bits, everything was going awesome until the last bolt (of course), heres a shoddy picture for reference.
The PO or the PO's Mechanic did a pretty great job of rounding off the bottom bolt that attatches to the turbo from the down pipe. I have tried massive amounts of PB blaster, hammer tapping, and even some heavy MAPP torching to no avail. I've tried normal spanners to vice grips and its not budging.
My thoughts:
The GS V2 DP comes with a new flange fitting. I could dremel off half of the fitting and slip the DP out, giving me more room to remove the stud/bolt combo.
I could dremel off the bolt, leaving me with a small (almost unusable) amount of stud to work with.
You might inform me of a method that I haven't tried, do they make a locking plier that can get into that space and still have room to move?
Do you think something could be welded to the nut and then taken off?
Help would be appreciated, thank you.