Have you bagged a Bargain Gm900?
Guys, what is the best bargain Saab you have seen/bought.
I bought both my cars for less that £1000 each on eBay and they are great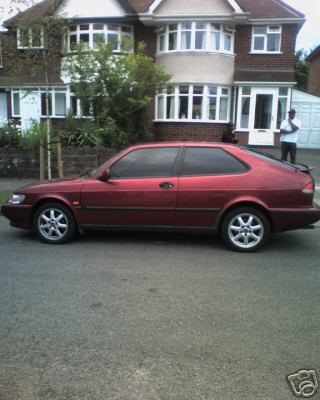 The red Talladega S was my 2nd purchase, for £850, is a 133K '97 with a full service history, a JVC Chameleon head unit 16"s and midnight tints all round, rust free and minimal stonechipping etc.
This is my wife's '97 SE Turbo, really strange that it has also done 133K. It was my first eBay Saab and I loved it that much I gave up the idea of buying an Audi Coupe and bought the Talladega (I'd be dangerous in a turbo!). It has a full service history, Leather interior/Walnut dash, CD changer and has enough history to start a small bonfire. it was a stonking £920!!
I am sure that I am not the only Saab bargain hunter out there.........