Discussion Starter
·
#1
·
It's looking more and more like I'm going to end up pioleting a certain '86 900S. Now, in my bits of Saab shopping I've tried to hold to one rule. If it's not a turbo, it had better at least look decent. This particular car needs lots of help in both categories, but my chances of being able to do anything are much higher in the visuals department.
Chief among the many visual flaws is the paint, or lack thereof.
Here's the carnage: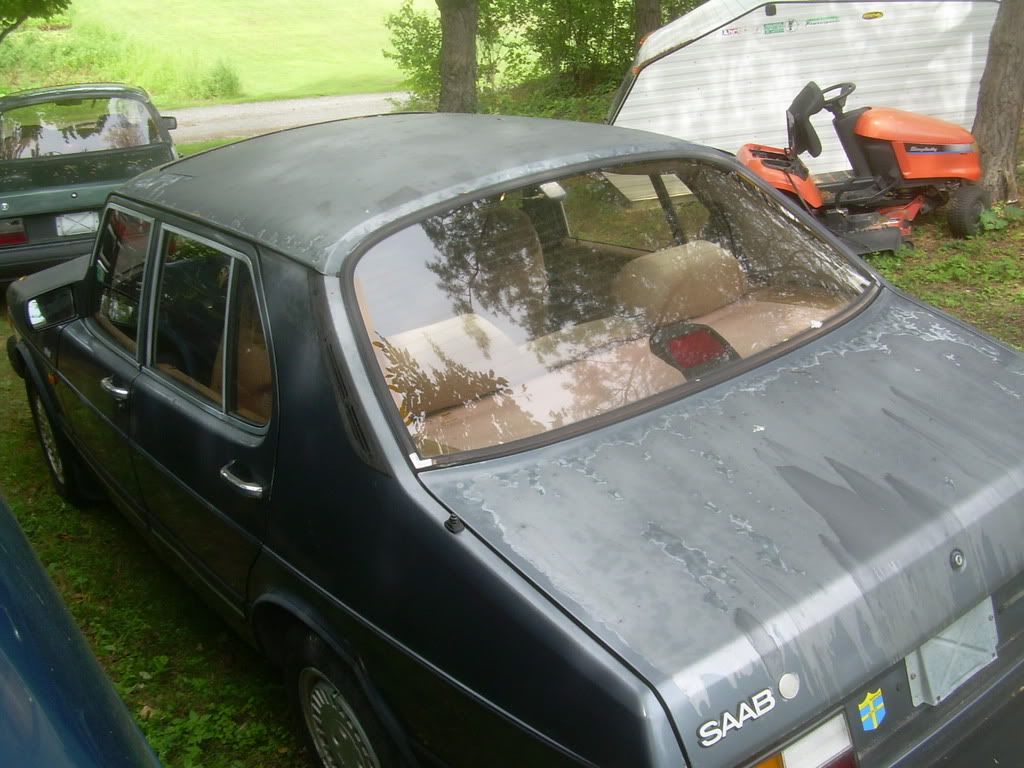 The hood, roof, and truncklid are all toast and the right rear door has a large, rusting, dent and I'd like to replace it.
Now I can't afford a nice professional paint job, so I'm looking for my cheapest option.. which appears to be this one.
Has anyone here done it?