Discussion Starter
·
#1
·
Well over the weekend I finally got time to play.
What a task that was to dry fit pipes and get it all to play ball.
The IC is brand new still in its Saab box :lol: Ahh you gota love ebay. Adverstised as a Rover IC ???????
I recognised it and thought thats worth £40. So its been in the shed for ever and a day.
So I got all the pipes to fit everything was on all tight. I followed dips writeup for pipecutting ect.
I set of for the brightlights of M/cr and hit the A14 built up speed and booted it. Yeah wow what a difference.......Thrrrrrrrrrrrrrrrrrrrrrrrrrrrrrrrrrrrrssssssssshhhhoooooooo....
Whats that oh losing power no boost gutless. IC pipes gaveway. So all the way to M/cr with no power.
Took the car to a place I know that do custom zorsts and massive modding on Nissans.
They were all fascinated by the Saab. Its got a T25 really hmm bigger spinner could be fitted there ya know.
So They custom bent me on their big pipe bending machine a length of SS pipe and fitted it for me. Flared ends and all on the pipe.
Bling booooooost.
So all is on now and still on...
Dead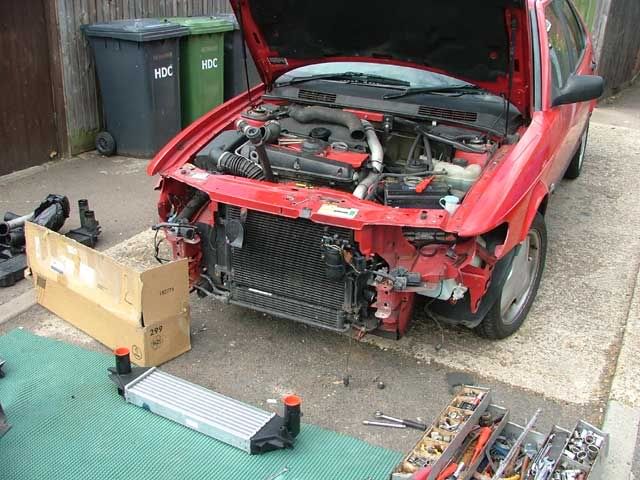 Shiny new.....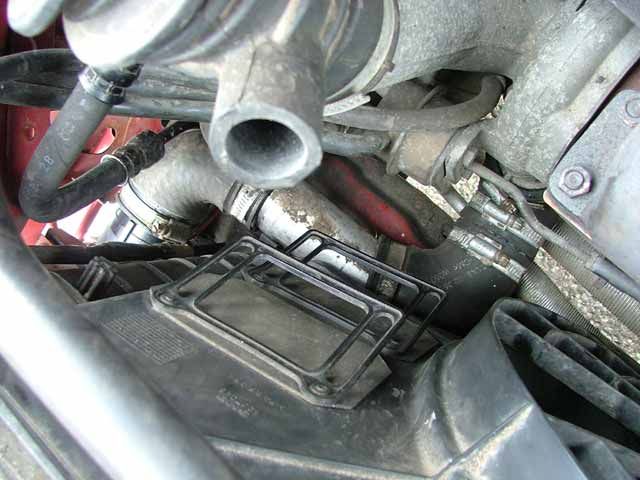 Cut and shut....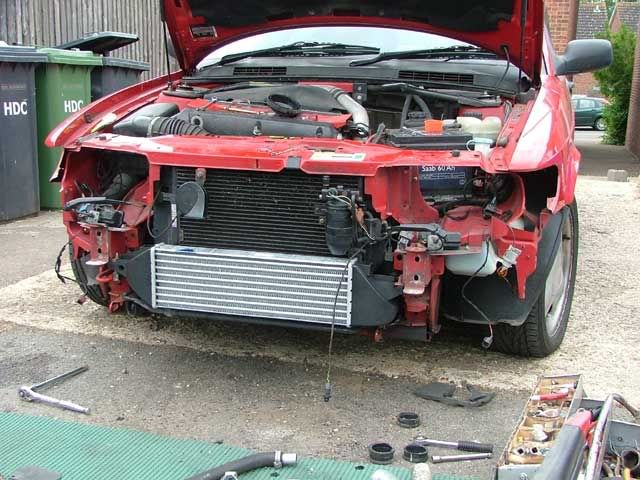 New I.C. on....
Custom pipe...
Dead