Finally got everything together today. Exhaust, 1' section of 3" SS pipe, Vibrant SS V-band clamp, and tig welder.
First: KUDOS to
Abbott Racing Motorsport
for manufacturing an exhaust that fit perfectly. Absolutely no hassle drop-in, fit like a glove, 3" diameter stainless beauty of stunning quality. Next, KUDOS to Jonethan (that is the correct spelling) Sepelak, a welder of consummate skill and artistry who is possessed of talent and the patience of Job. Next, KUDOS to
Tommy Turbo
for the loan of his shop, a lift and numerous helpful tools. Lastly, but certainly not leastly, KUDOS to Mr. Fred Shaw of
Shaw Saab
, for exceptional customer service in efficiently arranging purchase and shipping to me of the exhaust in the first place. Mr. Shaw was instrumental in making this happen and I wish to thank him publicly for his extremely kind, fast and professional service.
Rear section clamped in place during fitting:
The two reducer ends (left from the MP Performance DP and right from the Abbott exhaust) after they were cut off to remove the bottleneck:
Abbott exhaust with reducer cut off: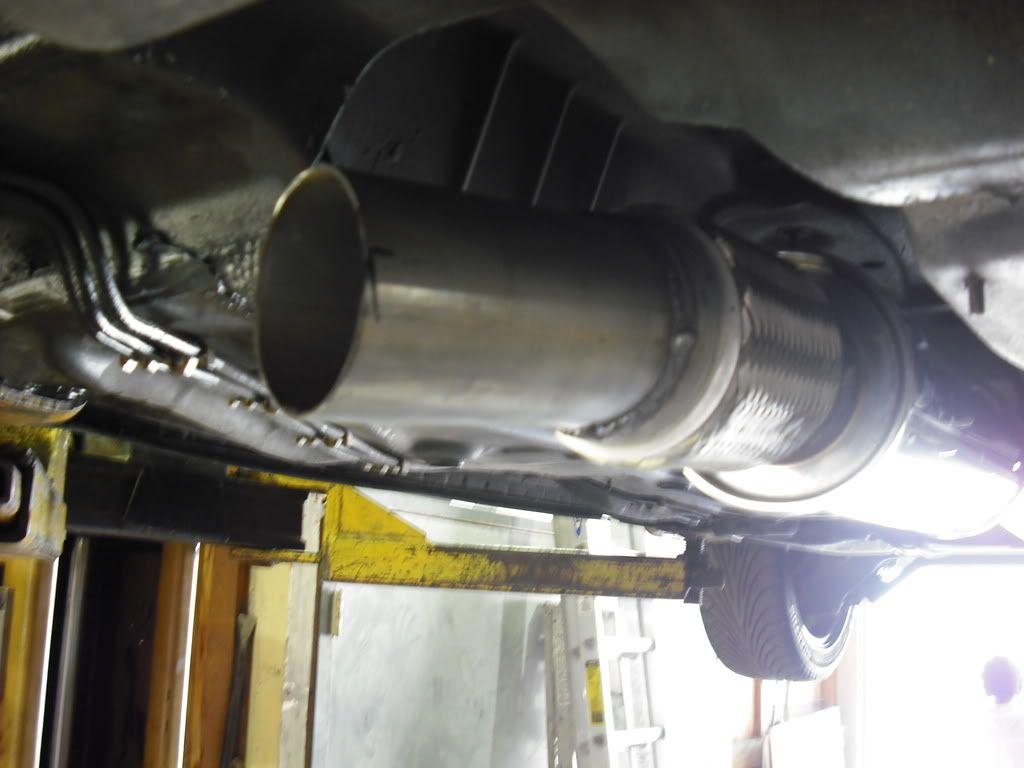 The male V-band clamp flange welded on to the DP:
Approximate 6" section of SS pipe butt welded in take up the distance left from removal of the reducer ends (the weld on the left is Abbott's and the weld on the right is Jonethan's):