Discussion Starter
·
#1
·
The other day my battery died which was strange, because it started up normal that morning. anyways, i was parked side ways on the ramp of a parking stucture, at that moment I thought I was in luck and thought that I can push my car out of the parking space and let it roll down the hill and then pop the clutch. it did not work, the weird thing was that it felt like the car was on but there was no display on the SID, there was no throttle, but the power steering worked while I was still rolling. when the car finally stoped everything stop working.
I called up a buddy of mine to come and jump my car, when he came and jumped the car I received the infamous display "STEERING WHEEL LOCK MALFUNCTION" when I put the key in. it was the first time I've seen that message, I thought the battery was bad and was making the car saying weid messages, so I decided to go to the nearest Autozone to buy a replacement battery.
when I got back to the car, I replaced the battery, put the key back in the ignition and still the same display. AAARRRRGGG WTF!!
I called AAA and had them tow my car home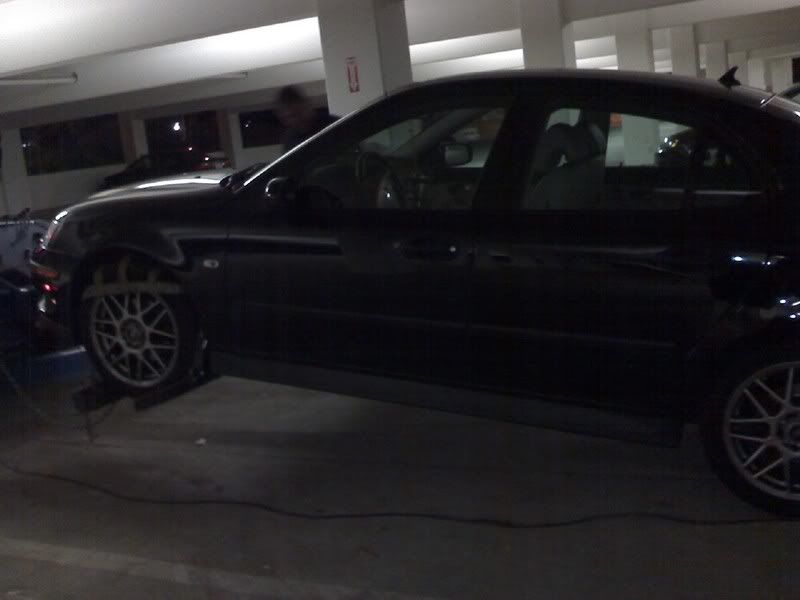 http://i100.photobucket.com/albums/m2/evoasian7/0130081948a.jpg
this was one of the most painful site
I searched for this problem on SC and found out that this problem is pretty common problem for 03 and 04, I've tried all possible solution that was that was mentioned and none worked, so I guess I have to get it towed to the dealer, which is almost 40 miles away;oops:
I love this car, but I hate it at the same time:lol: