Discussion Starter
·
#1
·
First off, hello Saab lovers. I'm new to this forum and a new used Saab owner.
I'v searched this forum for info on a 1994 900 se, and come up with not much.
My questions are:
1. I'm looking to purchase a new set of summer rims and tires, I like this set.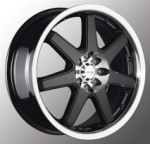 2. What is the max size I could use without modifcation?
I purchased this car from a freind who is moving back to Europe for $2000.00 Cdn. Certifide & E-tested 175k, He bought it new.
5 speed 2.5 V6
This is not mine, but is exactly the same.