Discussion Starter
·
#1
·
I've been looking into buying an intake for the saab but I didn't wanna pay rediculous prices for parts that I can make myself and will work as well. Even though theres no performance add w/ this mod, the spool up sounds great and the diverter valve is really loud now.
Disclaimer: You will ruin your airbox if you make a mistake doing this mod, so take your time and cut carefully. You only have one chance at making it work.
Step 1: Using a sawzall, dremel, hacksaw or whatever, cut the "tube" off the top piece of the airbox. The tube goes farther into the airbox but I only cut it about 4 inches south of the MAF sensor
Step 2: Clamp a 2.75in coupler to the MAF tube. I used variable size 2.75 inlet / 3.00 outlet coupler.
Step 3: Clamp a straight piece of intake pipe to the end of the coupler.
Step 4: (Optional) Clamp a 45* or 90* elbow if you want your airfilter facing down closer to the air duct
Step 5: Install your filter of choice and check if everything is tight and secure.
APC Filter: $20
Coupler: Freebie (Spare)
Intake Straight Pipe: $10
90* Intake Elbow: $10
Total: $40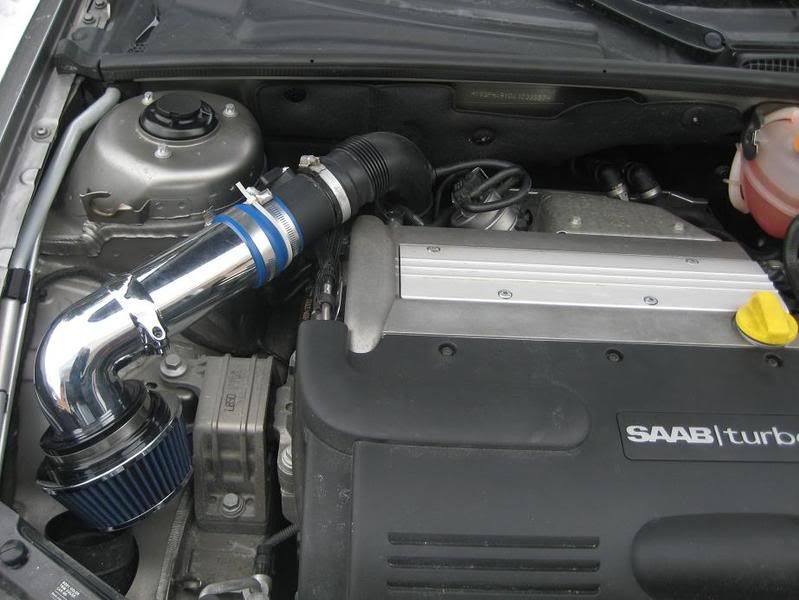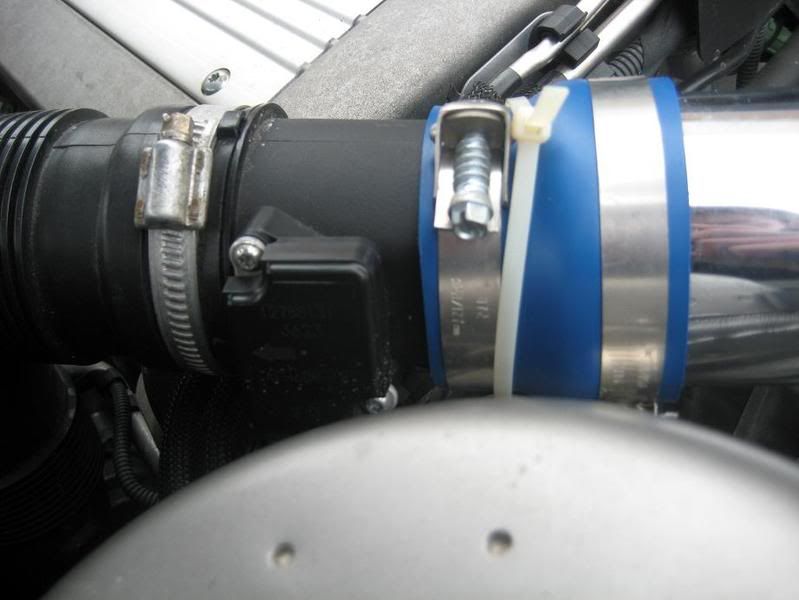 Yes that is a ziptie, temporary until I fab up some kind of support. I'm also going to make a heatshield next time it's not 0 degrees outside