This is a near comprehensive spoiler list for 2003-2012 9-3 Sedan only. I put this together to clear up confusion and multiple threads about the same thing. I'm only including product links for the hard to find spoilers, the rest should be easy to find with a Google search of the part numbers. I'm doing this so you can all find the best current prices on each.
My opinions here are not meant to undermine the choice of anyone on this board with any of the below spoilers installed on their car! Again, everyone is entitled to their own sense of style and opinion and this is purely informative.
Here is a list:
1. This factory rear bridge spoiler is available, even in copy-cat form. Several members have installed this, even on their '03-07 9-3s. I actually bought one and test fitted it and decided I didn't like it. Fits '03-12.
Part number 32025845
: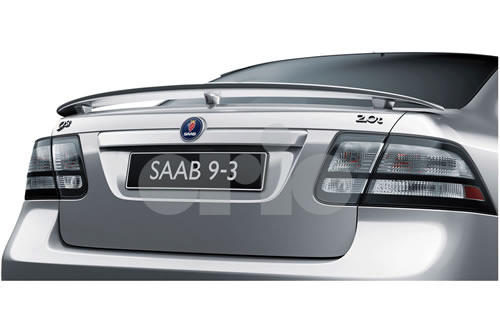 2. This one is the factory accessory spoiler that was made available for '03-'07 models but still fits '08 and up. For reference, the trunk (metal body component) on the 9-3 is the same from '03 all the way up to '12. Some have installed this one, but I wasn't a fan of it.
Part number 12786790
: