Discussion Starter
·
#1
·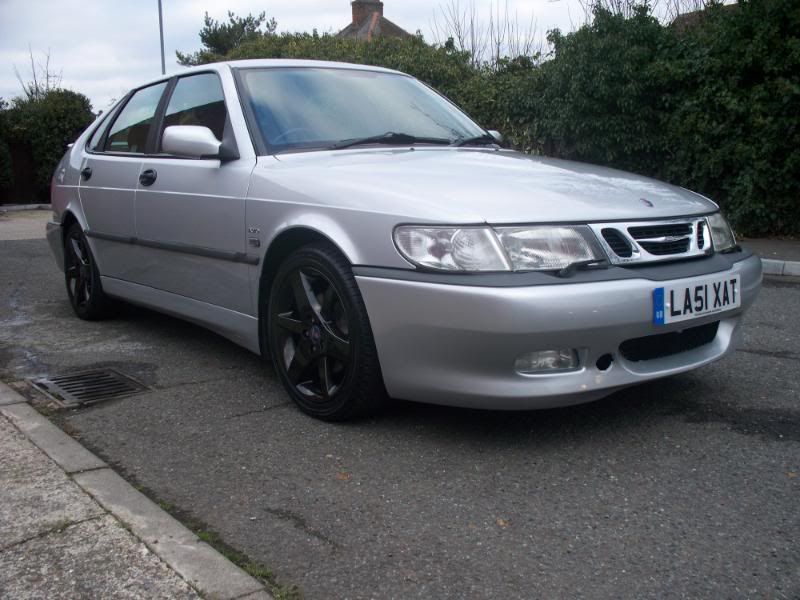 2002 51 plate 9-3 aero (205bhp HOT) 5 door automatic with a 105k miles. in excellant condition, anything this cars has needed it has had in my ownership. always run on shell v-power, she is always allowed to warm up before driving and cool down before turning off. the car is complete with full saab manual with all documents and lots of previous history. the condition of the car is excellant. the wheels have been refurbished in a dark athracite.
i will name the bads points first :-
front towing eye cover is missing
shark fin aerial cracked as per frost
sid one unit has some pixals out once warmed up but is readable for the first 10 mins.
air con could do with regasing (will try to get this done this week for new owner)
very slight wear to drivers seat.
good points :-
usual aero specification including 17 inch aero alloys
aero body styling
aero suspension
205bhp high output turbo
aero full leather seats with door cards aswell
heated front seats.
electric front seats with drivers memory
since ive owned the car its had :-
reconditioned engine from jam saab
used td04 15t turbo with only 6k miles on
modified pcv kit
front fog lamp
air con compressor
acc sid unit
atf change
brake fluid change coolant change
recon engine run in on mobile 1 and then engine oil flushed and new mobile 1 put in with genuine saab oil filter.
aero flat wipers front and rear
and ive had the alloys refurbed
ive fully valeted the car today with the two bucket method followed by claying with sonus fine and then the megs 3 stage, and finally p21s to finish off.
it passed its mot at the start of the month with no advisory's and i will put 6 months tax on for the new owner.
ive been watching what these cars go for recently and they seem to vary from between 1800 to 3500, taken into consideration the condition of mine and amount of time and money that has gone into it im looking for
£2995
(thats inlcuding the air con regas)
thanks
nathan