For sale is my 2001 5spd Saab 9-5 Aero Wagon.
Current mileage is 140,xxx. It's my daily driver and has been for 3 years. Love the car and it has never let me down. 0 Rattle/Squeaks, drives like it has 30k. MPG 35 Highway 28 City
All scheduled maintenance has been performed including the belt when the car was purchased at 118k from the original owner. Clutch shows 0 signs of fade and pulls strong. Turbo is very quiet.
Oil replaced every 5k with GTX High Mileage always used 93 Octane.
Minor Issues:
-Light Scratches on Drive Side
-Driver Side Fog Light- Not sure where it went.
Reason for Selling:
I want the identical car but in an Auto. After living in Brooklyn for 4 months, the 5spd isn't so appealing to me anymore.
Price:
$4,500 - I'll also be including the Thule Sidekick Cargo Box- The Yakima rack has been sold.
Car has never been in an accident- Title is clean and clear.
Pics: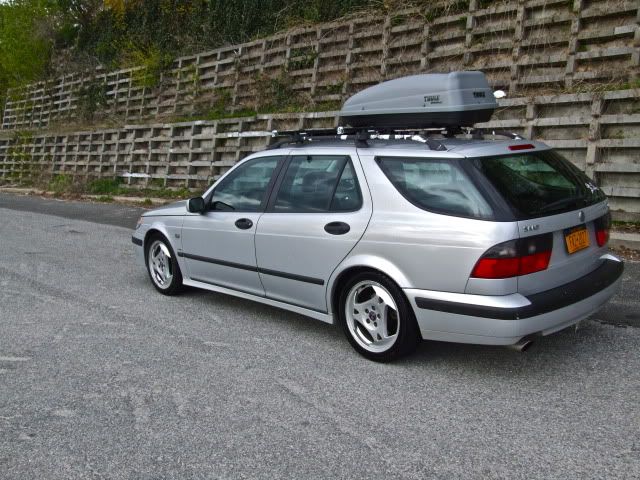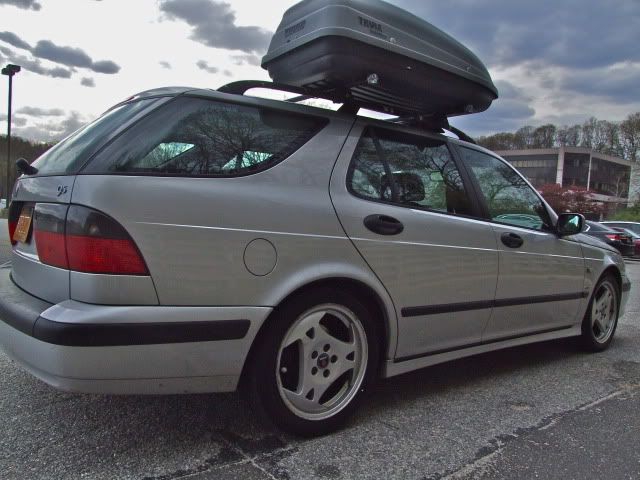 ]