No cuts required. All you need is to undo two nuts south of the flex pipe and remove the old muffler as a whole. It's fastened by seven rubber hangers.
The Remus that's sold in US comes in two pieces -- a straight centre pipe and a rear muffler. It bolts straight on in place of the old system. The new bolts for the flex pipe are supplied, and the old rubber hangers can likely be reused. The whole thing takes half an hour, and the only thing that can really stop you is the rusty nuts on the flex pipe.
I've just installed a Remus on my car two weeks ago.
You can find the pictures here
.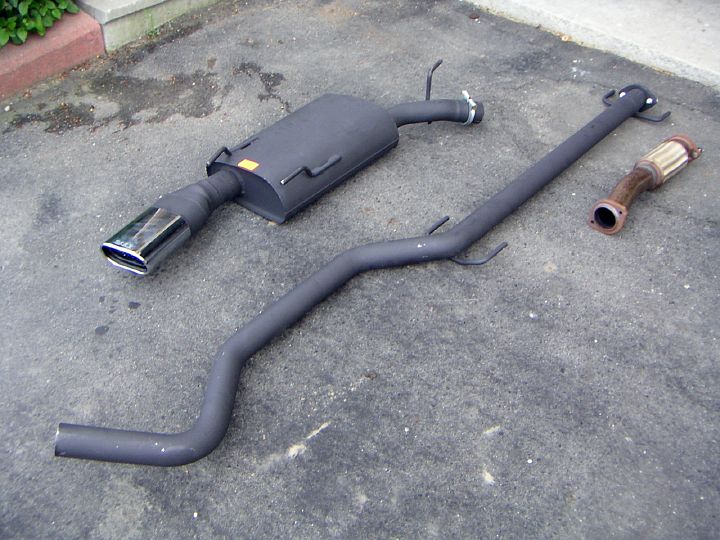 HOWEVER, in come countries the Sport Exhaust only includes a rear muffler, and in this case you might need to cut the pipe -- there's a visible seam on the old system under the fuel tank area, I guess you'll need to cut there.