I know we all hate these questions, sorry in advance. and no, this isn't a classified ad...
I have a set of shelby's on my car, ed. grey. In the garage I have a set of -87 SPG wheels, comparable condition. I have to get rid of one set... which one is worth more?
My gut tells me the shelbys but I don't know because -87 SPG wheels were only available for a few years (85-87 right?)... what's this board's opinion? I like both so I don't care which I get rid of, I'm just looking to get max dollars. Would the spg wheels sell better with a side skirt kit or alone, do ya think?
You don't see too many "full package" sets on eBay, might be worth more??? as always, thanks in advance.
this: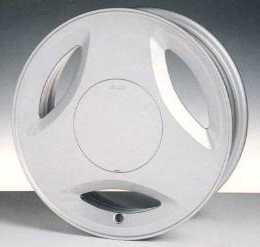 vs this: